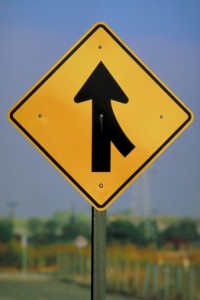 Pam is a worrier.  She knows she isn't supposed to, but her underlying insecurity tends to frame every thought or situation in terms of what's the worst thing that can happen.  When people tell her it's a sin to worry, she just worries more about that.  She would like some joy in her life, but after a couple of times being burned or disappointed, she feels the need to protect herself from pain.
Pam is living in the tension of a core conflict.  And so is her boss, Alex.
Alex lives his life in pursuit of excellence.  Work excellence.  Play excellence.  Family excellence.  Financial excellence.  Your excellence if you get close enough.  The problem is that everything has to be so excellent that most times nothing is.  Because Alex can't settle for ordinary in anything, he's haunted by mediocrity in everything.
Alex is living in the tension of a core conflict.  And so is his sister, Teri.
Teri is one of the walking wounded.  Her life has been a vicious cycle of injury, followed by failure, followed by injury, followed by failure again.  It seems that whenever she's working on forgiving somebody else, she becomes haunted by her own past sins or consequences.  These past mistakes and conflicts have left her fearful of trusting and shy of trying anything or anyone new in her life.  She knows her version of "playing it safe" is only adding to the sadness.  But she'd rather have a sad heart than a seared one.
Teri is living in the tension of a core conflict.  And so is her son, Will. [click to continue…]
{ 1 comment }