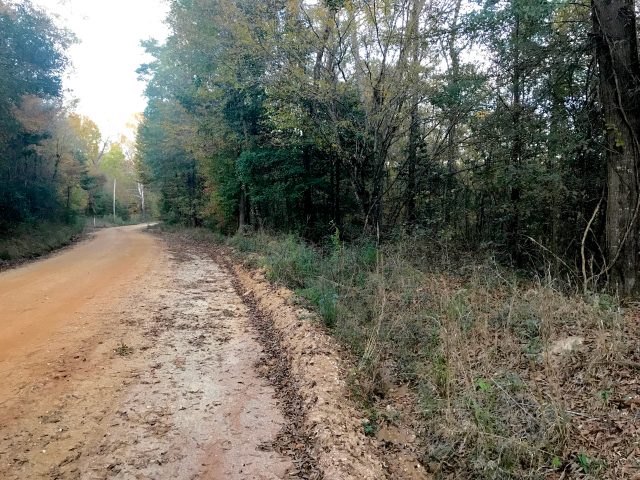 It's been more than 40 years, but the scene hasn't changed all that much.  Downhill run, dirt road, just north of the family farm.  Back in the day I was driving my Granddaddy's pickup and my grandmother was in the passenger seat. I don't remember the occasion, but most likely we had taken Lucy or Dot or some other domestic help back to their house, and we were headed back.
Just as I cruised down the dirt road, flexing my pride in the manly art of driving, the pickup slipped off the road into a shallow little ditch.
"Ditch" is too harsh a word.  More like a little soft trough where rain water would gently ease down the hill. Really wasn't that big a deal.
"Oh, no, we're stuck," Grandmother said immediately.
Ridiculous!  It wasn't deep, we were doing downhill, and all I had to do was give it a little gas, turn the wheel, and…
Well crud.  We were stuck. [click to continue…]
{ Comments on this entry are closed }