(A Conversation)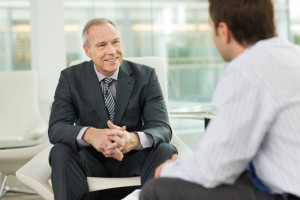 Don't confuse your business with your delivery system.
What do you mean?
Your "business" is the value you bring to people. Your delivery system is the way you deliver it.
Okay… I'm still not sure I get what you're saying.
Okay, let illustrate it.  Let's pretend it's the year 1900, and you own one of the dominant businesses of the day – a railroad company. What's your business?
Railroads?
AAAANNNNK!  You lose. Twenty years from now you'll be out of business and replaced with trucks.  Anyway, who gets up in the morning wishing somebody would give them a bunch of steel and cross timbers?  Let's try it again.  What business are you in?
Uh, transportation?
Good.  You may survive this after all.
Okay that makes sense, I suppose.  But I'm not a business owner.
Of course you are. [click to continue…]
{ Comments on this entry are closed }