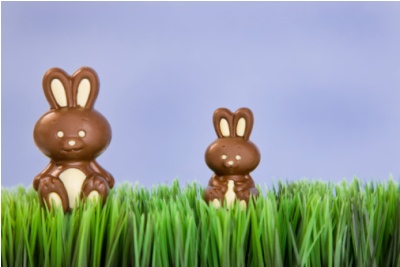 What are you going to do with the resurrection of Jesus?
Let's assume for a minute that you actually believe it.  That three days after He was crucified, He actually rose from the dead and ascended into heaven.
Now what?
I guess you and I have to decide where to file that.  We can be part of the 380.  Or we can be part of the 120.
The Easter Dilemma in Church World
All my Christian life, I have squirmed a bit over what to do – not with Easter per se, but with the day after.
In Church World, Easter is our Super Bowl.  More people attend, and we can harness more potential for impact on that day, than any other day of the year.  And over the last 37 years of being a Christ follower, I've done a little of it all.  I've worn the new suits.  Hidden the eggs.  Sang "He's Alive" in front of thousands of people to standing ovations.  Preached the "He is Risen" sermons.  Had the family photo taken in our finery.
Then came Monday.  Now what?
Please, please tell me there is something more to Easter than counting the visitor cards.
And please tell me that what I have suspected for years isn't true:  Once a year we go back and relive that scene of grief-to-hope.  Yay!  He's alive!  Then we quietly slip Him "back in the tomb" until next year.
(Stick with me.  I'm not being cynical.  Really!)
We Aren't the Only Ones
Let me show you a couple of head counts in the Bible.  When Paul describes the resurrection of Jesus in 1 Corinthians 15, he says,
He was raised on the third day according to the Scriptures, and that He appeared to Cephas, then to the twelve. After that He appeared to more than five hundred brethren at one time, most of whom remain until now, but some have fallen asleep….(1 Corinthians 15:4-7).
To my knowledge, this is the only time this appearance to 500 is mentioned.  But wait!  There's more!  In Acts 1, just after the resurrection, 120 people are assembled in an upper room.  Jesus had told them to wait in Jerusalem until they received power from on high.
Um, quick question.  Where were the other 380 people?  Obviously they were affected, and I think it's safe to say that these eyewitnesses to the resurrection were believers.  But something happened between this encounter with a resurrected Christ and the encounter with the Holy Spirit less than 50 days later.
They were impressed.  Even profoundly blessed.  But when the Holy Spirit came down and the curtain came up on the Church Age, they had apparently gone back to their routines.
Yay!  He's alive!  What's for lunch?
So What's the Difference?
What are you going to do with the resurrection of Jesus?
For those who believe, you have a choice.  You can be part the 120 or the 380.
The 120 meet a risen Christ and press in.  Probe.  Ask questions about what this means, and how things have changed and what about those promises He made?  Dear God, if He kept that promise, what promise would He NOT keep?  The 380, on the other hand, meet a risen Christ and go about their business – impressed, but frankly concerned with other things.
The 120 talk to a living Christ.  And they hear the Holy Spirit speaking back.  It's an ongoing dialogue.  The 380 believe in a living Christ, but still relate to Him as if He were dead.  Let me illustrate.
My mother died a couple of months ago, and I miss her a lot.  I think of her a lot.  But I don't communicate with her as someone who can actually talk back to me.  I can imagine what she would say, or what her opinion would be of certain things (I'm smiling).  But it's not a conversation, or a dialogue.  If I tried talking to her, it would be a conversation with myself, with no expectation of a reply.
I also know what it means to pray like that. More like having a conversation with myself.  Like the 380.  To talk to the Lord with what E.M. Bounds called "prayerless praying."
The 120 have given themselves to advance a kingdom that is not of this world, and will never die.  The 380 are citizens of God's kingdom, but live to advance their own agenda, solve their own problems, and pursue their own dreams.  They invite God to come along, of course.
The 120 take Jesus at His word, and wait until they are endued with supernatural power of the Holy Spirit.  Prior to that, their lives were characterized by repeated failure, denial of Christ, jealousy, and unbelief.  But they know there is more to their lives than what they have experienced, and they will accept nothing less than the fulfilled promise of life in the Spirit.  The 380 believe in the truths of the gospel, and believe that Jesus is coming again and they will be in heaven and everything will be all right.  Until then, life is pretty much up to them.
The 120 look at problems and answer with "In the name of Jesus Christ of Nazareth, get up and walk."  The 380 look at problems and says, "Silver and gold…"
I'm Done with 380 Living
This Easter, more than any other, I'm done with "380 living." I don't want to live on Monday as if Jesus or the message of Easter is irrelevant.
I don't want to talk to God in a one-sided conversation.
I don't want to live as if His promises are for somebody else, or that life is up to me to sort out.
I don't want to be called a "believer" and live in unbelief.
In this generation, when the fire falls and the Kingdom path is blazed, I want to be counted among the 120 – endued with power, filled with love, and testifying with my words and my life, "He lives!"