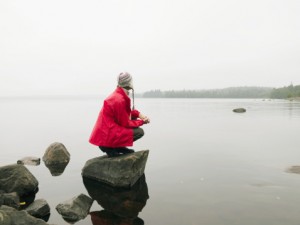 This is awkward.  But I want to tell you about an experience I had a long time ago, when I was young and stupid (as opposed to middle-aged and ill-advised). 
I was in a season in my life when I had lost nearly everything.  I don't mean that poetically.  I mean, everything.
Job… fired.
Career… lost.
Health… busted.
Friends… nearly all vacated.
Marriage… destroyed.
Kids… gone.
Integrity and credibility… a bad joke.
Finances… bankrupt.
Sanity… toast.
I was a shell of a man, crushed under the weight of stupid choices, addictive behavior, and shame.  I would sit and, without realizing it, rock back and forth. (Braves fans, remember how Leo Mazzone, the former pitching coach would rock on the bench?  Yeah, that was me and worse.) 
On this particular day, I was sitting in a hospital day room when somebody stuck his head in the door.  "Anybody here named Andy Wood?" he asked. [click to continue…]
{ Comments on this entry are closed }