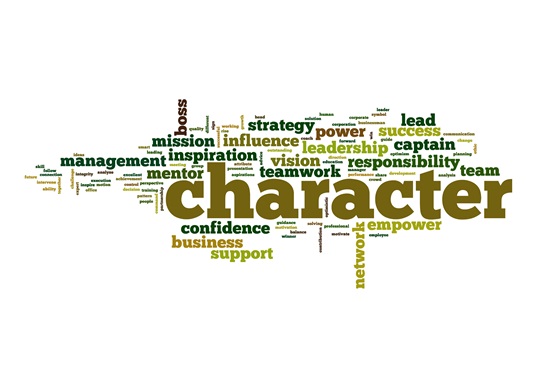 Maybe it's because I had another birthday yesterday, or maybe it's because that birthday was also Election Day.  Maybe it's because I work with a school whose mission reads, in part, to "cherish character."  But lately I've had character on the brain.
Character in leadership.
Character development.
Character habits.
Dr. King envisioned a day when Americans would be judged "solely by the content of their character."  Our answer to that culturally is to try and not judge anybody at all.  That is, until the tide of public opinion breaks the dam of political correctness.  Or the electorate gets a belly full of whoever the incumbent is.  Or the arrogant, narcissistic preacher or politician or boss-person overestimates their awesomeness one time too many.
In spite of our fascination with techniques, charisma, methods, or technology, people of influence still have to deal with the Character Connection.
You have to deal with it when you look in the mirror, when nobody else is looking.
You have to deal with it when you're on the pedestal, when everybody's cheering.
You have to do it in the outhouse, when everybody's jeering, or they have forgotten you.
In spite of our efforts to prove otherwise (and we've had some pretty spectacular efforts), character earns the politician the right to legislate and pontificate.  Character earns the right for the preacher to articulate truth. Character earns the business leader the right to profit in the marketplace of both money and ideas.
And a loss of character can undermine them all.
There are lots of ideas – good ideas – about what forms and sustains character when it comes to leadership. [click to continue…]
{ Comments on this entry are closed }