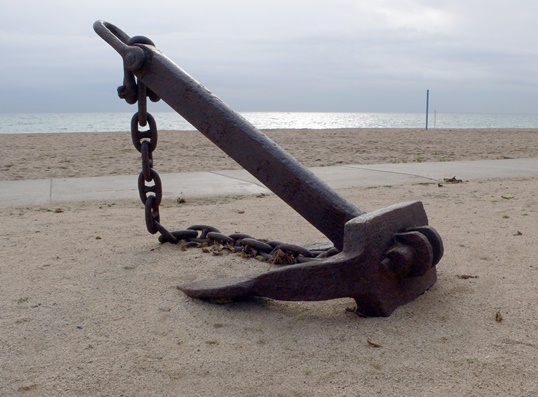 In a world that's fall-down-drunk on the idea of self-everything I have some good news that may not come across as good news.
You have a keeper.
Not like keep-you-in-a-cage, though I'm quite sure that's how some people would interpret it.
More like faithful protector, watcher, provider, attender.  And keeping for your Keeper is as natural as being human is for you.
The Lord  keeps all who love Him…( Ps 145:20a).
I love Psalm 145 because it contains a long list of the practical attributes of God, as His followers experience Him.  Things like gracious and merciful and righteous and sustaining, to name a few.  But here's one I've never paid much attention to before now.  It is the Lord's nature and faithful character to keep those who love Him.
A Charming Word
Keeps.  What a charming word.  You can't have "keeps" without something or someone being of great value.
We throw away things we don't care about, which is what our culture has done with children for more than a generation.  But that's a rant for another day.
Keeps is different.  When somebody is "a keeper" (something we borrowed from our fishing friends), it means we value them and want to keep them in our lives.  When we keep promises, we are assigning value to our words and the commitments we have made.  When we keep collections of stuff, we declare their value, at least to us.
So how does that play out when we're referring to the God of the Universe?  What does He value?  What does He keep?
You.
Assuming you have a love for Him that is willing to follow in a faith relationship with Jesus Christ, He keeps you.  If there was anybody who knew what it meant to be kept by God, it was Simon Peter.  Here's how he describes it:
Blessed be the God and Father of our Lord Jesus Christ, who according to His abundant mercy has begotten us again to a living hope through the resurrection of Jesus Christ from the dead, to an inheritance incorruptible and undefiled and that does not fade away, reserved in heaven for you, who are kept by the power of God through faith for salvation ready to be revealed in the last time" (1 Peter 1:3-5, NKJV).
The root Hebrew word for "keeps" carries with it the idea of "exercises great care over."  It has to do with attention, diligence, protection, and awareness.  People are often called upon to demonstrate the qualities found in this word when it comes to being our brother's keeper or keeping the commandments of God.
But what I love here, as in so many other character qualities, is that God goes first.  He never asks you to do something He doesn't first reflect in His own character.
He is your Keeper.  What does that mean?
He pays attention. 
He's alert to the condition, dangers, and possibilities of your life and my world.  He sees what you see. More importantly, He sees what you can't.  He sees the loneliness you feel, but He also sees the work that He is accomplishing in your heart despite the loneliness.  He sees the direction you're headed, but He also sees where that direction is taking you, for better or worse.
Because your Keeper pays attention, you are never forgotten, however alienated or distant you may feel. You are inscribed on the palm of His hand. To believe otherwise is to believe a lie.  He knows you because He has accomplished a diligent search of everything that is you and your world.   That's what Keepers do.
He fulfills his commitments.
You serve a God who is unafraid to commit to you, based solely on the faithfulness of His character and fullness of His power.  If He's a liar or a loser, you've got problems.  Big problems.  But He is Faithful and True.  He has promised to be your God, your Heavenly Father.  He has promised you an everlasting kingdom, and the faithfulness of His presence.    And what your Keeper promises, your Keeper keeps!
Because your Keeper fulfills His commitments, you can trust His character and faithfulness, even when you can't always see what He is doing.  Every benefit and blessing that you enjoy – every spiritual blessing in the heavenly places in Christ (Ephesians 1:3) that is yours by birthright – is due to a work He has already finished.  So if you haven't seen that blessing manifested yet, the only thing missing may just be time.  You have a Keeper, and He's always on time.  That's what Keepers do.
He protects.
He's the first to recognize danger and is faithful to shield you from it.  He sees the invisible attacks that await you, the potential cliffs or potholes you are headed for, and the evil intentions of your enemies.  For all you encounter in this world, you will never know what you could have faced that your Keeper protected you from until you see Him face to face.
Because your Keeper protects, you can rest in the shadow of the Almighty. You can trust and obey Him, and let Him take care of the details.  You can launch out in faith into a world of the unknown, knowing that your Keeper is doing what is His nature to do.  You can face uncertainties and unanswered questions, knowing that for everything you are powerless to defend yourself against, He has great power to shield and defend you.  That's what Keepers do.
He finishes.
He is diligent to finish what He started.  "Keeps" is not a "sprint" word – it's a "marathon" word.  It's an activity for the long haul.  However far the finish line, He will reach it.  However detailed the process, He will conclude it.  However often you are tempted to give up or become distracted or defeated, He will carry you on.  He who began a good work in you will be faithful to complete it (Philippians 1:6).
Because your Keeper finishes, you can endure the long seasons of waiting, when it appears that nothing is happening.  You can continue to put one foot in front of the other, knowing your only responsibility is to satisfy today's obedience and faith.  You can continue to be confident that the same Jesus who was the Author of your faith, who fired the starting pistol at the beginning of the race, will be there to finish with you at the end.  That's what Keepers do.
Related articles across the web