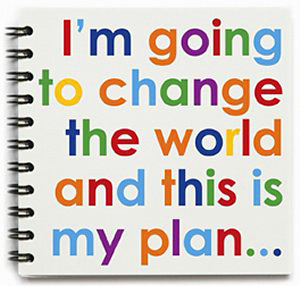 Change your nation instead.  Or your community.  Or your neighborhood.  Or in those really desperate cases, change yourself.
Changing the world has become a cliché.
"This generation will change the world."
"You have the power to change the world."
"That [insert role of another person] you [insert action you perform] may just change the world someday."
Maybe they can.  Maybe you will.  And yes, it is possible.
And no, you probably won't.  [click to continue…]
{ Comments on this entry are closed }