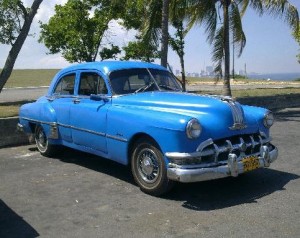 Thank you for calling the Affordable Car Administration.  This is Brenda, how may I direct your call?
Hi Brenda, this is An… Hey, you sound familiar.  Didn't I talk to you about needing an attorney because I left my keys in the car?
Why yes, I believe you did!  Mr. Wood, is it?
Yeah, that's me.  And then you were at that firm looking for heroes or something?
Quite correct, sir.  Unfortunately that didn't work out so well.
Why's that?
The recession. All our heroes were unemployed, so they signed up for government work.
And the attorneys?
The same.  You know that they say… "The best place for an out-of-work lawyer is in making more laws for all of us to enjoy!"
Well I'm glad to hear a familiar voice there, Brenda.  I'm in a world of hurt. I just got this notice in the mail that says, "Your current vehicle is being discontinued as of January 1." Then I'm supposed to purchase a new one that meets the minimum requirements of the ACA?
Well congratulations are certainly in order, sir! I know you're going to enjoy driving your new automobile. [click to continue…]
{ Comments on this entry are closed }