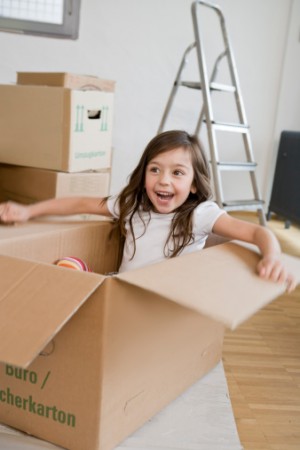 Oh happiness, there's grace,
Enough for us and the whole human race
-David Crowder
Sometimes we just make it more complicated than it should be… than it has to be.  Can you relate?
We've long ago learned that money and things don't buy it, though that doesn't seem to stop us from trying.
Technology promises to serve it up, but that server keeps crashing… hard.  Of course, that won't stop us from lining up for the next iThingy when it comes out (complete with a three-year service plan and a monthly charge).
Love?  Can't love do it?  Sure, depending on whose definition you're talking about.  Honestly, most people's definition of love would complicate a two-car funeral or reduce the rest of the world to service providers.  And can you really be happy when the people around you are so miserable trying to keep you satisfied?
Yeah, I know.  It's complicated.
We're like the parents of that preschooler who just spent hundreds on that latest gotta-have-it toy with its techno-wizardry, who are mystified that the kid just wants to play with the box.  And he's having a blast with the box, while the exasperated parents keep shoving this strange, noisy thing in his face trying to get him to be happy.
Most of us, though, have trained ourselves to look past the simple source of creative imagination (the box) and demand that the latest products or people provide us the happiness we demand.  And we never quite arrive at what's advertised… at least not for very long.
Maybe we're looking in the wrong place.  Maybe it's time to go back to the box.  Maybe it's time to unplug – to go from "batteries not included" to "no purchase necessary."
Maybe it's time to rediscover the beauty of Simple Happiness.  And you'll find it: [click to continue…]
{ Comments on this entry are closed }