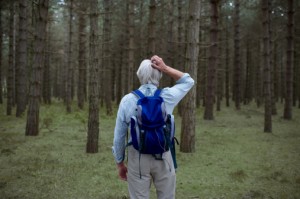 If you just read the title of this and are still reading, you don't have time for cute stories or complicated formulas, so I'll just get to the point, if that's OK.
If you are in a situation where you are at a complete loss as to what to do, it's because you need to reset your glance and your gaze.  You have allowed your gaze – your long-term focus – to become set on your circumstances, your prayer request, your frustration, your pain, your desperate desire for change, or something other than the Lord.  You're glancing at God, asking Him to fix whatever you're gazing at.
Nice try.  I understand why.  But it doesn't work that way.  Reset your gaze on God, and your glance on the world around you.
That's what it means to wait on the Lord.
That's what it means to praise, or to worship
Yes, that's in the Bible. [click to continue…]
{ 7 comments }