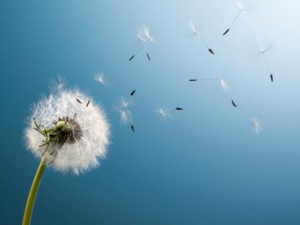 My friend Bruce Reinhardt has a unique way of communicating through metaphors.  He's the one who taught me this phrase to describe when God is preparing us for a major change.  "We can look back and see that the Lord was loosening our tent stakes."
I have long ago lost count of the number of times I have used that imagery.  It especially speaks to people who tend to think their "tents" (translation:  lives) are anchored in concrete.
If your heart's still lost somewhere on Walton's Mountain or you're still imagining working at that same location until you're shipped off to the retirement home you may need to wake up for this one.  We're not just living in a mobile society.  We're living in a changing one.
Fact is, you may actually be less mobile and still have multiple changes.  As of this year I have lived in Lubbock, Texas longer than anywhere in my life – 16 years.  But I've drawn paychecks from 16 different places.  Not all full-time, of course. But the point is, many of those had to do with changes that were handed to me that I didn't ask for.  And not all of them involved leaving a place of employment. [click to continue…]
{ Comments on this entry are closed }