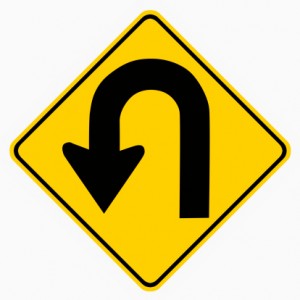 Q – I am really backsliding in my relationship with God and I'm not really worshipping like I used to. What should I do? Please help.
There is more to life than trusting Christ as your Savior and waiting to die so you can show up in heaven.  He has designed a journey of growth, love, and intimacy that allows you to make choices today that will serve you in this life (the future) and the next (your eternal home in heaven).  It's also possible, however, that you can waste your life and its opportunities for intimacy with the Lord.  That's the basis of this question.
Every believer deals with this issue – what to do when we find ourselves drifting away from that connection with the Lord.  If somebody gave merit badges or degrees in this, I'd be at the front of the line!  Here are some things I have found to be helpful in reconnecting my life with God, reordering my priorities, and renewing my spiritual life.
1.  Identify the things that are standing between you and Him.
If you're going south in your relationship with God, something is standing in the way.  Maybe more than one "something."  The prophet Isaiah addressed some people who had lost touch with God, and he was pretty in-your-face with it:
Surely the arm of the Lord is not too short to save,
nor his ear too dull to hear.
But your iniquities have separated
you from your God;
your sins have hidden his face from you,
so that he will not hear. (Isa 59:1-2 NIV)
"Iniquities" means your inward bent toward doing your own thing.  I have found that whenever I am far from God, it's usually the same suspects that are standing in the way – habits, thoughts, actions, or things I neglect.  Those are my iniquities.  Yours may be the same things, or they may be different.
Once you've identified them, admit them to the Lord.  The Bible word for that is "confession."  Scripture promises that "if we confess our sins, he is faithful and just and will forgive us our sins and purify us from all unrighteousness" (1 John 1:9).
2.  Take action, with or without feelings.
We live in a feelings-driven culture and sometimes that makes us stupid. Or at least vulnerable to stupid choices.  That's totally true in our relationship with Christ.  But it goes even deeper.  Once we do feel distant from Christ, many people wait around for a feeling to bring them back to Christ.  That's like the sun waiting on an alarm clock to go off before it chooses to rise.
If in your words you're "not really worshipping like I used to," here's a thought.  Worship anyway.  Do the things you know to do, with or without the feelings.
Now, let's be honest.  Getting that started is like pushing a boulder up a hill.  Frankly, it's near-impossible to do in your own strength.  So ask God for help – not to feel something, but to do something.  God says to His people in Psalm 50:15, "Call upon me in the day of trouble;
I will deliver you, and you will honor me."  There is no greater trouble than being powerless to do the right thing.
3.  Fill your life with things or people who encourage your walk with God.
Fools and the wise are known by their companions (see Proverbs 13:20).  That's certainly true of people, but it's also true of things like what you read, the music you listen to, or your entertainment choices.  Find people and environments that encourage you to move closer to the Lord.  That may require you to say no – at least for a season – to things or people who hinder your intimacy with Christ.
Sometimes the most important person to spend time with is yourself.  By that I mean, get a-l-o-n-e!  You need time to yourself to pray, reconnect with God, listen for His voice, and sort your life out some.  You won't tend to get that when you're constantly bombarded with people, room noise, or media.
If you're a music listener, keep a playlist of those songs that inspire, motivate, or seem to draw you back to God.  Music is a powerful force and has significant spiritual properties that I think we've only scratched the surface of understanding.
4.  When you don't have any faithfulness of your own, hold on to His.
Just because you aren't very faithful doesn't mean He isn't.  Paul said that "if we are faithless, He will remain faithful, for He cannot disown himself" (2 Timothy 2:13).
God is faithful to love you, even when you don't deserve it (as if we ever do).  He is faithful to heal you, even when you feel broken into a million pieces.  God is faithful to forgive you, even when you have failed Him greatly.  He is faithful to strengthen you, especially when you have no strength of your own.  The Lord is faithful to keep His commitments to you – but He's also faithful to keep your commitments to Him!
Here's the beauty of reconnecting with God.  If I'm headed from Chicago to New York, but make a wrong turn and head toward Los Angeles instead, then to make things right, I have to backtrack to Chicago again and start over.
Spiritual reconnection doesn't work like that.  If I make a wrong turn away from the Lord, no matter how far I roam, when I turn back toward  Him, He is immediately there.  I don't have to start over – I just have to start toward Him and stay moving toward Him.  That is how faithful and powerful He is.
However far away you may feel, and however that may have changed your daily choices and lifestyle, you have a Heavenly Father who still knows how to run to you when you come home. All it takes is a willingness to remember those former days when things were spiritually strong, turn your heart and action back to that, and do again what you once did.  He takes care of the rest.
He takes care of you.
And you can trust Him to be faithful to that – even when you can't trust yourself.