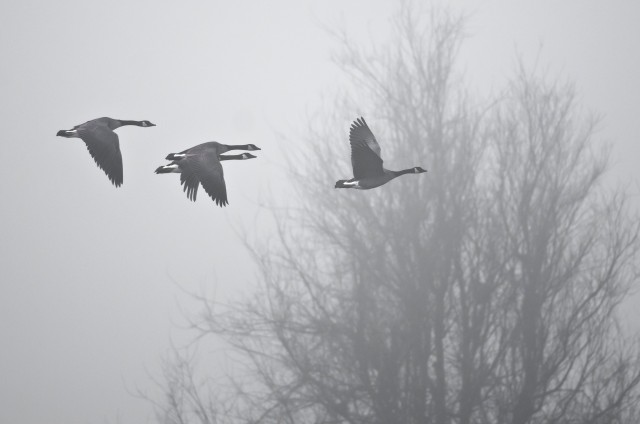 The day was cold.
Cold and foggy.
Cold and foggy and damp and dreary and what in God's name was I doing out in it?
Walking, that's what.
Walking and praying.
Praying and walking.
And I didn't care about how cold or foggy it was because on this day I was desperate and yearning for an audience with – and a word from – God.
Anyway, I had a jacket.
It was one of the last times that I walked the 20-acre boundary of the church I had planted. And on this day the cold heaviness of the West Texas air was only exceeded by the cold heaviness in my spirit.
I got about halfway down the fence row, asking the Lord to speak to my heart. I so desperately wanted to hear His voice.
What I heard instead was the honking of the geese overhead.
Listening for God, I could only hear the dissonant, grating sound of geese. Can you relate?
Looking up, there was no way to see them, the fog was so heavy and low-hanging. But I could sure hear them.
I laughed to myself because of a recent conversation I'd had with my wife. She hates the sound of geese.
Eventually I did see them in the mist – surprisingly lower than I had imagined. And they were dealing with the same fog I was dealing with. Nevertheless, they flew in perfect formation, in a straight line.
And that's how the Lord spoke. [click to continue…]
{ Comments on this entry are closed }