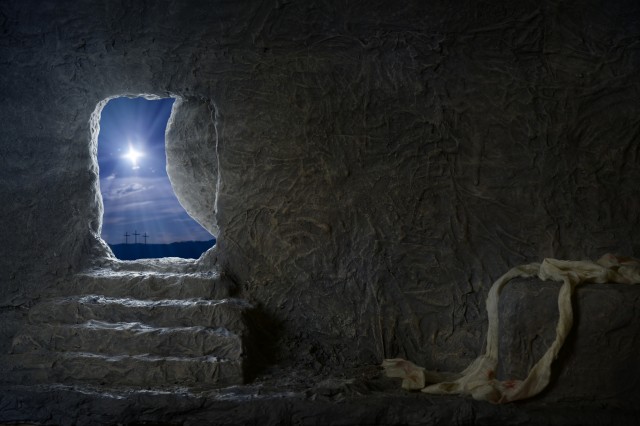 For the last 2,000 years people from all over the world have staked their futures around two events that, for them, represent the most transforming experience in history. I'm referring to the death and resurrection of Jesus Christ.
One of the most compelling proofs of the power of those two events is in the changed character of Jesus' followers.  Talk about Jekyll-and-Hyde! This ragtag group of crazies went from cowering wimps to a fearless army of witnesses with a single message:  Jesus lives.
These people didn't wait until the resurrection to believe in Christ.  But they experienced a profound change in their faith when they encountered a living, victorious Lord.
So will you.
Even today it's possible to know in your head that Jesus is alive, but live as though it's still Friday night. In other words to believe in Jesus as though He were dead.  So how can you tell the difference?  Here are five signs you're living on "Friday night" faith: [click to continue…]
{ Comments on this entry are closed }