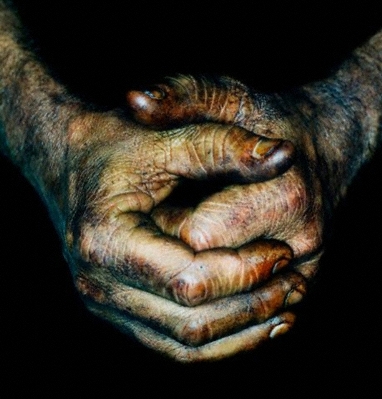 You read it right.  I need to be saved.  Not in the sense we church folk  usually toss the word around, but I need it nonetheless. 
Yes, I have repented of my sins, and I have trusted Christ as my Lord.  I know I'm going to heaven and that I'm a child of God, a joint heir with Jesus Christ.  But more than ever, I need the wholeness, the deliverance, and the healing that only He can offer.  I need to be saved.
Salvation is a three‑faced experience.  I have been saved; I am being saved; I will be saved.  Past, present, and future.  The Bible words:  justification, sanctification, glorification.  All of this is possible through the sacrifice of Christ on the cross and His victorious resurrection.  And all of it comes as a package deal. 
Sometimes we get the idea that we can be justified (forgiven of our sins) and glorified (taken to heaven) and bypass the sanctification (being conformed into Christ's image).  But the fact is, there is no salvation without sanctification.  If you see no evidence of the Holy Spirit transforming you into the image of Jesus, you'd best check out whatever it is you call your "profession of faith." 
How do I know I need to be saved?  Simple.  As long as I can look at my life and see things that don't reflect the character of Christ, I know I need help.  I need healing.  I need deliverance and wholeness.  I need to be saved.
How about you?  Can you look in the mirror and find something other than the reflection of Jesus?  A habit?  An attitude? A way of thinking or reacting?  Come join the club.  You need to be saved, too.
So what's the key? 
I know I'm a part of God's family, but I don't always bear His image. 
I know I'm going to heaven, but don't always reflect heaven's values. 
I can't manufacture spiritual fruit, can't conquer my own strongholds. 
It sure gets discouraging sometimes.  I need to be saved, and I can't save myself. 
But herein lies the mystery and majesty of our salvation.  No, we can't save ourselves, but we never were expected to. 
Think about it:  God knew you couldn't cleanse your own sinfulness, so He made a provision.  He knew you couldn't relocate yourself to heaven, so He made a provision for that, too.  Doesn't it make sense that the same Provision (Jesus) for your past forgiveness and your future hope is available for today's trouble as well?  You can't save yourself; Jesus can.  And get this:  He fully expects to finish the job!
"For if, when we were enemies, we were reconciled to God by the death of His Son, how much more, being reconciled, we shall be saved by His life" (Romans 5:10). 
It is the death of Jesus that justifies us in the face of our guilt and sin.  It is the coming of Jesus that promises an eternal home without the effects or presence of sin.  But what about today?  What sets us free now?
Life. 
Not just any life, but the life of the Risen Christ, now living in the heart of every believer. 
Life that promises to give us all things pertaining to godliness. 
Life that is faithful not to allow us to be tempted beyond our ability. 
Life that responds with power in the face of our impotence. 
The message of the resurrection is not just that Jesus returned to the grave with a beating heart!  It is that He now invades my dead spirit with life, and He chooses to stay.  He reigns in heaven.  But He lives in me. 
Right now I can see such a radical difference between Jesus and myself.  But as He lives in and through me, hopefully tomorrow the difference won't be so great.
When God wanted to reconcile me, He sent His Son to die.  When He chooses to remove me from the presence of sin, He will send His Son to reign.
But when He wanted to save me ‑ to transform me into His image ‑ He sent His Son to live.  And just as sure as I am reconciled to God, I know that He will finish what He started. 
"How much more," Paul said.  How much more, indeed.  Oh yes, I need to be saved.  But as sure as He is faithful to forgive, He also is faithful to live!  In me.  In you, too.