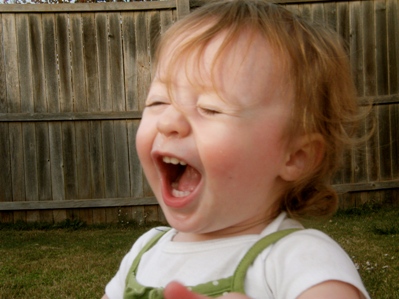 Laura Kate Wiley is finding her voice.
At 17 months, she's off to a good start.
With safe surroundings and a fearless heart,
A free spirit and a supportive family,
She plays and rests and dreams and wants –
Sincerely believing that what she has to say actually matters.
She will need these things again and again,
As her world evolves and her voice is threatened.
Nobody can sing the songs meant for her alone.
Again and again, she will have to find her heart with clarity,
And express her mind with grace and courage.
So will you. 
Find your voice.