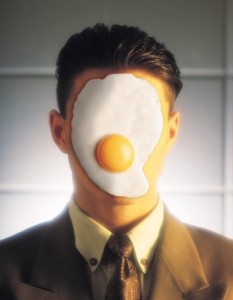 It's a new year, and with it comes new opportunities for all of us to contribute to the blooper reel of life.  Yes, friends, your wait is over – it's time for another edition of Hanukkah Hams.
Not Hanukkah.  Pretty sure that's done.  Hanukkah Hams.
If you're new to all this, let me catch you up.  A Hanukkah Ham, inspired by that all-too-famous Greenwich Village grocer who suggested a ham would be a great addition to anyone's Hanukkah celebration, is whenever really smart people do really dumb things.
Or when really not-so-smart people do really dumber things.
Past editions have explored regulations for the ladies' room in a town in California, student life, airline travel, and money, to name a few.  Do a search for Hanukkah Hams here and you'll find the whole bunch.
So.  This edition is dedicated to the really dopey things we do when no one else is around.  And we're really grateful that nobody was around to see it.
Yeah… I see that memory already starting to form in your mind.  But I'm letting you off the hook.  Today the pork's all on me. [click to continue…]
{ 2 comments }