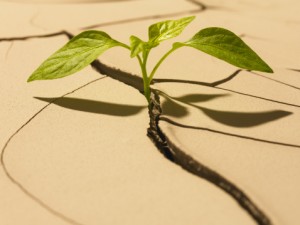 You've been told how special you are, how good you have it, even in spiritual circles what an Overcomer you are. But what you hear doesn't seem to match up with what you see.  You look at the rainbows and unicorns of somebody's social media status and all you seem to see in your life are the clouds and jackasses.
Maybe it's time for a reality check.  Maybe it's time for a Come to Jesus meeting, where you actually come to Jesus.  There with a good dose of truth, faith, and courage you will see that you actually are more than a conqueror.  Yet you still must overcome.
Why?
Because every motion forward… in kingdom life, in relationships, and in your own personal growth runs headlong into resistance.
Even special people.
Even blessed people.
Even Overcomers must overcome.
Your identity isn't a badge you wear to feel good. It's a weapon you're given to enforce the truth.  Maybe it's time to sharpen that sword. Without a doubt, it's time to overcome. [click to continue…]
{ Comments on this entry are closed }