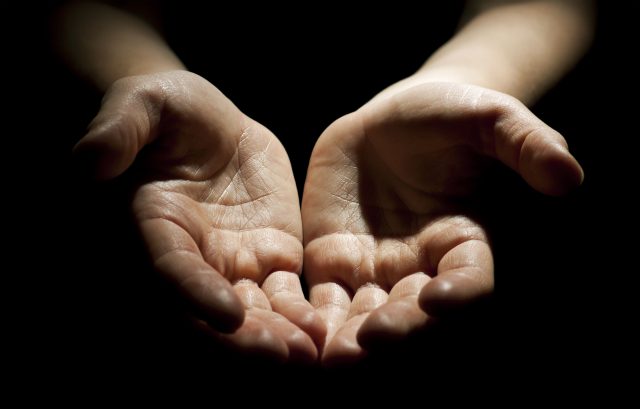 "If this man were not from God, He could do nothing" (John 9:33).
The Bible has its share of comical scenes.  Here's one.  A man born blind can now see.  But because Jesus "broke the rules" by healing him on the Sabbath, in the minds of the Pharisees, this was impossible.
Moses?  He was righteous.  He gave us the law.
Jesus?  He broke the "law," and had to be a sinner.
But there's this pesky issue of, "once I was blind… now I can see."  And now here's Mr. Newsight offering a little theological insight to the no-sight clan:  "If this man were not from God, He could do nothing."
Over and over again, Jesus demonstrated supernatural power that no human could account for. And His religious enemies couldn't get around that.  He must be from God, otherwise He would be powerless.
This is a precursor to what Jesus will say to the disciples in John 15:5: "Without Me you can do nothing." 
I have a problem with that. In fact, I rebel against it. A part of me – the Bible calls it "my flesh" – still wants to believe that I can do something.
Can you relate?
We're like one-eyed men [link] in a world of the blind, really believing we have something to offer.  The problem is, we're comparing ourselves to the wrong standard.
The Lord offers a relationship with Him that removes the "nothingness" from our vocabulary and experience, if we will simply abide in Him.  Our task is to do "something."  It's to abide in the One who has the power to do it all.
Let me be blunt. God doesn't need or want your performance, talent, or sacrifices (as if you could ever actually sacrifice anything in the first place).  What He wants is your trust, your gratitude, and yes – your awareness that beyond that, anything you offer Him was His to start with.
Offer Him your nothingness.  Your utter, dependent abandonment to anything that you think makes you important or useful.  Then rest – abide in Christ…
with complete dependence on Him as your Source…
with intimate connection to Him as your Life…
and with the courageous acceptance that you can do absolutely nothing without Him, but that in Him you can do all things.