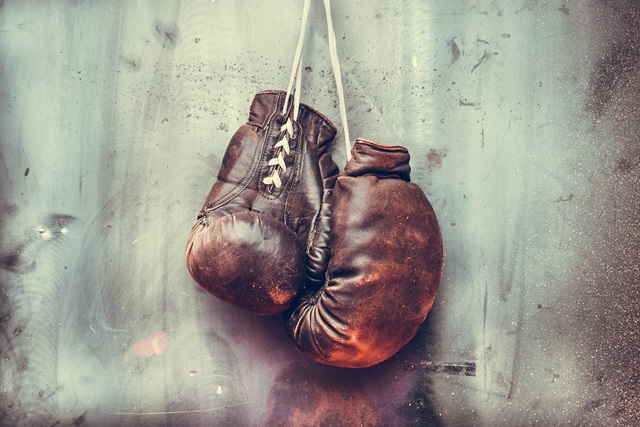 How would it change the way you approached God if you knew – with confidence – that He was not angry with you? Or even arguing, wrestling or wearying you?
Take a look at this promise:
"For I will not contend forever,
Nor will I always be angry;
For the spirit would grow faint before Me,
And the breath of those whom I have made" (Isaiah 57:16).
The essential Old Testament story of the relationship between God and man is one of contention. The Lord had His standards – His Law. Man had his willful rebellion and sinful nature – so bad, even the finest of heroes is revealed as deeply flawed.
But in the verse above the Lord reveals another side to His character, and promises another kind of relationship. It will be one not based on contention or anger, but on revival and rebuilding.
I thought you should know today that this promise has been fulfilled. God is not contending anymore. He's out of the wrestling business.
The Lord Jesus Christ revealed a God He called "Father." A God of love and grace and redemption. When Jesus died on the cross, He endured the unhindered, absolute fury of God for the sins of the world for our behalf – once and for all.
There is no more fury.  No more fighting.
The cross of Jesus removed the penalty and power of sin, and as a result, changed the way God relates to man. He is not contending with us anymore.
Instead, He is offering us a gift. It is ours to refuse if we choose. But it no longer requires religious promises or performance in order to appease His contentious nature. In fact, so different is our relationship with our Creator because of the death and resurrection of Christ, Paul says, "If God is for us, who can be against us" (Romans 8:31)?
He. Is. FOR. Us.
How would that change how you pray, or interact with God if you really believed that?
How would that change how you approach problems?
How would it affect the way you look at your mistakes, big and small?
How would that affect the things you are fearful of or angry about? How about that sense of unworthiness that floats constantly in the back of your mind and heart?
Take the time today, please, to feel His pleasure (in you!) and be refreshed by it.
Make choices based on a friendship covenant with God – not to remove His anger, but to position yourself for renewal.
Recognize that this is not a reflection of how superior you are. Humble yourself with the realization that it's all about Him.
Look for ways to be a reflection to your friends and family members of the heart of a God who is no longer contending. If God is for you, why fight anymore?
Look for ways today to be a friend to others like Jesus is a friend to you. By God's grace, be a source of refreshing.
Enjoy God's joy in providing for you today – and His delight in your faith as you trust Him to be your provider.
In your community relationships, contend for the larger community, not against it. Position yourself to be a solution to the things that make others grow faint or that cause them anger or frustration.
Recognize the enemy's attempts to disfigure the Lord in your sight. And let go of your own contentions – with God, and with people. Hey, even when you're dealing with the devil, recognize that God is not contending anymore. He's already won that battle, too.
Present yourself in faith today to a God who is for you. Enjoy His delight in you as your act – and lifestyle – of worship.