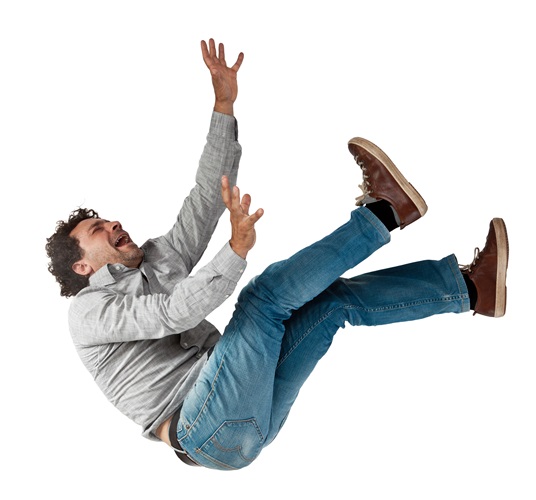 Honestly, I was a little disappointed.
"Gonna be old school today," I thought to myself as the choir started in on Dottie Rambo's classic, "He Looked Beyond My Faults," set to the Irish tune of "Danny Boy."
When it comes to church music, I can be nostalgic, but I'm not much of an old school guy.  I'm more of a "sing a new song to the Lord" type.  So on this day I settled down on the pew to politely smile and nod away my mild disappointment.
I think God had a nod of his own.
It wasn't the first time I had heard the words – Lord knows, the song was written in 1968 and was a regular fixture in my teenage years.  Every traveling music evangelist with a reel-to-reel tape recorder, every AM radio station blaring out gospel favorites, every traveling duo, trio, or quartet, they all did this song.
But on this day, just a few weeks ago, I heard – as in, heard with the heart – a line that shook me to the core.  This is literally what I wrote in my notebook:
"How marvelous the grace that caught my falling soul…" 

Oh my God, my God!
And there in church, enduring "old school," the Lord took me to a fresh academy of the heart.
Falling
We American humans love to think of ourselves as people of self-made destiny.  We can do and be whatever we want or choose to be. That resonates with us because there's an element of truth in it.  We fail or refuse to understand, however, that many of our choices lead us to points of helpless no-return.
Simply put, we're falling.
We didn't set out to stumble.  We didn't intend to lose control.  We didn't aspire to cross a line of helplessness.  But we did it.  And despite the claims of our pride, we are powerless to do anything to stop it.
We can't fix it.
We can't avoid it.
We can't undo it.
And what's more, we can't blame anybody else for it.  This is our own doing.
And that is what makes grace, well, grace.  That, to quote another old-school song, "Christ has regarded our helpless estate and has shed his own blood for my soul."
Jesus didn't come to boost the aspiring.  He didn't come to crown the achieving.  He came to catch the falling – precisely because they were falling.
Don't you think that's marvelous?  How long has it been since grace was amazing to you?
Soul
You can be rising economically, socially, or intellectually and still have a falling soul.  And that's a little scary, because it's easy to be deceived by our outward trappings.
"Soul" is the equivalent to the Bible's "heart." It's a rich word that can refer to your capacity to know God (spirit), your capacity to think (mind), your capacity to feel (emotions), and your capacity to choose (will).
So what does it mean to have a falling soul?  It means to have passed a point of no return spiritually, to be sure.  But even believers can find themselves in seasons of a falling soul. We who have tasted the grace of God for salvation can lose sight of the meaning of grace for our daily lives.  And the results are ugly…
Jealousy
Fear
Insecurity
False beliefs
Obsessions
Addictions
There are plenty more examples, but you get the point.  Unless we make use of today's grace for today's challenges, we can easily find ourselves with a falling soul – not in terms of salvation, but in terms of despair.
But here's the good news:  The same grace that caught your falling spirit can and will catch your falling mind, will, and emotions.  And the message to the helplessly falling is clear:
Why are you cast down, O my soul?
And why are you disquieted within me?
Hope in God;
For I shall yet praise Him,
The help of my countenance and my God (Psalm 43:5).
Don't you think that's marvelous?  How long has it been since grace was amazing to you?
My
It's easy to get the idea that Jesus died for everybody, but not really for me.  That God's grace can rescue all the perishing, but my situation is different.
Sometimes our story isn't as dramatic as the biker-heroin-porn-dealing-gangster dude who just told his story at church last week. Or sometimes it's a hell of a lot worse (literally) than the whitewashed lives we see in church or on social media.
Either way, your falling soul is different than your neighbor's.  And guess who knows that better even than you?
Yeah, Jesus, that's who.
And your points of no return, regardless of their shape or size, are no match for the swift enormity and force of His glorious grace.  You'll never find the Son of God looking at you or anybody else, scratching His head and saying, "Ooh, that's a doozie!"  His grace catches falling souls, and that means you.
Yes, you the rejected.
You the addict.
You the church-wounded.
Hey, even you the preacher!
Don't you think that's marvelous?  How long has it been since grace was amazing to you?
Caught
There are three ways to catch something.  One is to pick up something accidentally or unintentionally, like catching a cold. Another is to receive something that was aimed at you, like catching a pass in football.  The third way is to intercept something that's headed in its own direction.
That's what grace does.  It intercepts.
It catches mourning and turns it into dancing.
It catches bondage and turns it into freedom.
It catches despair and turns it into hope.
It catches weakness and turns it into prevailing strength.
It catches depression and turns it into joy.
It catches sin and turns it into righteousness.
And none of this is your own making.  All of this is undeserved.  All of this is His own doing, and it's marvelous in our eyes.
But wait a minute… does grace catch every falling soul?  No.  Only those who believe, and are willing to trust their lives to the kind intentions of His grace.
But for those who are willing to receive it, even when they don't deserve it…
For those willing to embrace today's grace, even if their feelings or thinking has them headed elsewhere else…
The matchless grace of God still intercepts falling souls.  And it's swift and strong enough to catch you.
Don't you think that's marvelous?
How long has it been since grace was amazing to you?