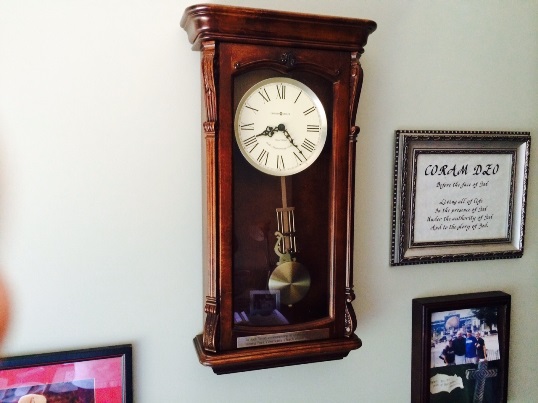 The clock in my office, as you can see, says it's 8:24.
Come back in an hour, it'll say the same thing.
All day, every day, 8:24.
What the picture doesn't show is that the battery isn't dead.
The clock ticks.
The pendulum swings.
Regardless, the results are the same.
Doesn't matter where the sun may be… it's 8:24.
The clock has lost touch with its purpose.
It remains frozen at a single point in time…
Disconnected from the Power Source…
Unable to connect its "heart" to its hands.
Does that sound at all like any people you may know?
Related articles across the web