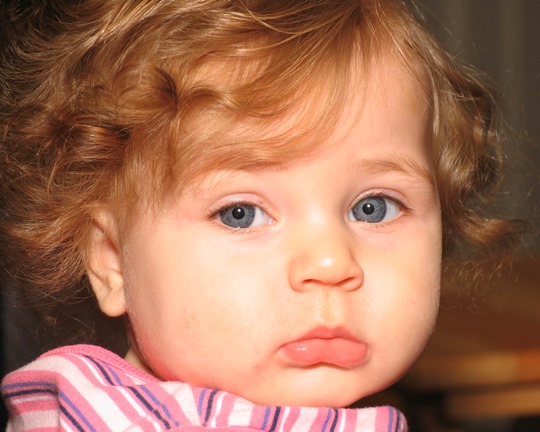 Having it rough lately?
Blues gotcha by the, um, barnacles?
Feeling betrayed by your so-called friends, or battered by life in general?
Ready for that pity party?
Let me suggest a couple of guys to leave off the invitation list.  Paul once referred to them as "The Pillars" – James, the half-brother of Jesus, and Peter.  Both of these men wrote letters to persecuted Christians.  And neither of them wasted time trying to make anybody feel better.
Take James, for example.  The book of James is a direct, hard-hitting, intensely practical book. It deals directly and quite forcefully with a lot of issues, mostly to do with attitude and behavior.
It is also written to a group of Christians who have been scattered to the winds because of persecution.  You would think that under such circumstances, James would have been a little more soothing and comforting.
His approach?  "Count it all joy!  Now I have a list of other things to get in your face about."
Why was this leader so hard-hitting and direct?  Because adversity tends to bring out a raw side of people…
Discouragement
Blaming God
Complaining and other sins of the tongue
Personal favoritism
Laziness
Judging others
Jealousy and strife
Presumption and magical thinking about the future
Pride
Prayerlessness
I know that from experience.  My guess is that you do, too.
God knows, too, what adversity can do.  So He prompted this "pillar" of the church to write a few reminders that are quick and punchy, with little room for misinterpretation.  Every one of those issues and more is dealt with in this book.
If you're going through the rough stuff and need real encouragement, take 10 minutes and read the book of James.
Better still, take a day and let the book of James read you.
Just don't go looking for holy hugs or Savior snuggles.
Welcome to the Whine-Free Zone.
Related articles across the web