An imaginary story of what could have been…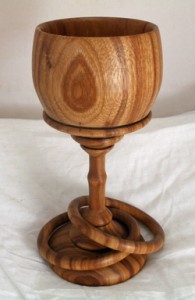 Evening falls quickly in Bethany, as the sun seems to drop like a rock on the other side of the mountain, and beyond that, the Holy City of Jerusalem. And in this village – whose very name means "house of affliction," the mood often seems to do the same.
There always seems to be something else to do in Bethany, this place of never-ending chores.  This village, one of three in Israel set aside to treat the sick, is a place of care and service. Duty and devotion.  Its residents usually find a sense of satisfaction there.
But not this time.
Not when duty and devotion means saying good-bye to one of its own.
One of Bethany's most cherished servants, from a deeply respected family, has died giving birth to a beautiful baby girl.  And in this House of Affliction, the hits just keep on coming.
The official time of mourning now passed, duty calls, and the people of Bethany, still reeling, must man their stations.  And as 12-year-old Martha trudges through her evening chores – something she once relished doing with her Mama – no one feels the unfairness of it all more than she.
As the last glimmers of sunlight decorate the western sky, Martha recognizes the silhouettes of three men approaching.  That's a common occurrence in Bethany, but all three of these visitors actually seem healthy.
And happy.
And that's a little unusual for the House of Affliction.
Transfixed by their joyful approach, the household's new young matriarch easily discerns that these fellows aren't from around here.  Their dress, mannerisms, even language, easily signal that they've come from somewhere other than Palestine or hated Rome.
And they're headed right in Martha's direction.
First the first time in her life, but certainly not the last, Martha is caught between duty and delight.  A Middle Eastern household considers it a visitation from God or angels when a stranger knocks on the door requesting lodging. And even in tax season such as it is, it's a delight to host strangers.
But here?  Now?
"Who is that?"
The excited whispers of her little brother Lazarus snap Martha back to attention.
"Company," she says hastily.  "Go tell Father we have guests."
"Peace and welcome, friends," Martha hails, in her most grown-up voice, as she has heard her mother say countless times.  "Don't pass by until we refresh you with some water, food, and rest!"
In one tender moment, as the Caravan of Joy meets the House of Affliction, one of the men, Caspar, asks, "Girl, where is your mother?"
"She rests with her ancestors," Martha says, hearing those words form on her lips for the first time. "In giving life she gave her all."
And in that holy moment, Martha does what Martha is trained to do – a baby cries and she returns to her duties.
Delighted and impressed at such poise and initiative, these three distinguished, joyful Easterners have found their lodging for the night.
+++++++
Stretched beyond what her experience or broken heart can presumably bear, Martha takes charge of the situation. As the guests wash up and refresh themselves, the girl quickly assembles extra food for an evening meal. Lazarus helps tend to the livestock and Father welcomes Melchior, Caspar, and Balthazar into his home.  It's the first sign of God's favor in a long time, and no one wants to waste the opportunity.
Sensitive as they are to the family in mourning, the three scholars still find a way to light up the evening with remarkable tales of travel, exploration, and discovery.  They are returning to Persia from a months-long journey. Their travel has kept them fixed on a sign – a presumed star in the night sky that pointed to the birth of the King of the Jews.
All table noise stops immediately at the sound of that name.  Everybody in the House of Affliction and in all of Israel knew what that could mean.
"And we found Him!" Balthazar says with delight.
The guests describe the house in Bethlehem where the Nazarene couple is lodging. They tell of the young child they met and the gifts they presented him – gold, frankincense, and myrrh – each symbolic of something to do with his reign. They tell of their recent meeting with Herod, and their plan to report back to him the location of the boy so he can worship him, too.
The table grows quiet again at the mention of that name.
"Oh, my friends," Father says, "You must be very careful of that man.  He is very dangerous!"
The soberness of the conversation is interrupted by delight as Martha returns to the table, holding her baby sister. All the guests, suddenly lost for words, rise to gaze in delight at the little girl.
"And what is her name?" Melchior asks.
"We have not yet given her a name," Father replies quietly. "We have waited until the days of mourning have passed."
"We have a saying in my country," says Caspar, "It is the motherless child who best understands the bitter brevity of life."
Before long, as engaging conversations do, all that apparently can be said has been, and all that's left are the thoughts and feelings too big for words. The guests and hosts bed down for the night, but there seems to be so much more that needs to be said.
About life.
About death.
About broken hearts.
About friendship.
About the unmistakable joy and satisfaction these three men seemed to carry and convey.
As each retreats to a place of rest, few of them find much sleep.
+++++++
Morning seems to come more quickly in Bethany as it faces the East.  Martha emerges from her slumber at dawn to discover her three guests already awake, huddled together, talking excitedly. Each, she discovers, has had a dream warning him against returning to Herod. They would be going home another in a direction, laughing with joy all the way.
Following breakfast, as the three new friends prepare to leave, they bless the home of Father, and his three children.
"May this home always stand as a refuge for all the friends of God," says Melchior.
"And may the Lord continue to guide you onward with His light and peace," Father replies, deeply touched.
"And now may we bless your children?" asks Caspar.
"Certainly, if it pleases you," Father answers, holding the infant in his arms.
Balthazar kneels before Martha and offers her a beautiful chalice, carved from the finest olive wood.  "Martha, my child, may you always know the joy of hospitality and service. May you drink deeply of God's love and grace, and always have bread and wine to offer to the weary soul. And may you in return be visited by no less than God Himself."
Casper stoops before Lazarus and offers him a small stone – shaped like a millstone or grave stone, but sized to fit the palm of his hand. On it is carved the Persian symbol of friendship. "Lazarus, my young friend, may you always know the friendship that sticks closer than a brother, in life and in death. May you be that friend and receive that friendship all the days of your life.  And may all who know you say, 'This was the friend of God.'"
"And what shall we speak of you, little one and dearest friend?" asks Melchior, eyes twinkling with delight.  "May I call you after the young mother we recently met, who will know her own form of bitterness soon enough?  May I call you… Mary?"
Father nods as his wise friend continues.  "And to you, Mary, I offer this alabaster box, filled with the finest perfume in the East. May you always know how to pour your love out lavishly, passionately, deeply – even when you are lost for words."
+++++++
Martha holds her infant sister and gazes eastward until her foreign friends are out of sight, still marveling over their prophetic words.
"There is no coincidence for the righteous," Mother used to say. "Only those who are unprepared for Providence."  Holding her sister in one arm and a chalice in her other hand, Martha wonders what it means to "drink deeply of God's love and grace."
She will know soon enough.  Meanwhile, duty calls.
"Mary," she says out loud, looking at the bright-eyed baby.
"Mary.  Is that what we will call you?"
"I like it."