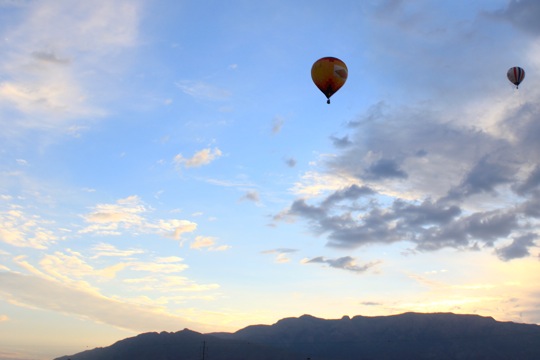 Despite the apparent rudeness of its interruption of our slumber…
Despite our appeals to caffeine or "just five more minutes…"
Beyond the duty of deadlines or starting times…
You and I were created to embrace the celebration of the Glory of the Morning.
"Glory" refers to something made beautiful by another,
Despite its clumsy raw form or ugly beginnings.
And in that context, perhaps nothing starts out clumsier or uglier
Than the forced march of time into a new day.
But the beauty of your dawn is that it's not up to you to make it beautiful.
The same God who said, "To everything there is a season,
A time for every purpose under heaven" also has promised
To make everything beautiful in its time. That is the Glory of the Morning.
The Glory of the Morning is that it awakens you again
To the calling of your First Love – whatever or whoever that may be.
It reminds you why you get out of the bed in the first place
And where the compass of your heart finds True North.
The Glory of the Morning is that it exposes in your heart
Both to the gladness that carries you and the sadness that confronts you.
Each may weigh in with testimonies of their own,
But the beauty of a new day is that trouble doesn't have the final word.
The Glory of the Morning is that hope and possibilities
Demand their say, regardless of the way things appear.
Even when the day is cloudy, the sun still lights the world,
Whether you and I can see-it-to-believe-it or not.
The Glory of the Morning is that all things have become new.
True, they build on the journeys of yesterday that led to this point.
But the morning also offers the comfort of knowing that life goes on,
With new beginnings, new strength, new laughter, and new possibilities.
The Glory of the Morning is a fresh opportunity to say in new and old ways,
"I love You," "Thank You," "I praise You," or "I need You."
With divine love it resets the time boundaries and restarts the clock
On its countdown to a grateful, peaceful sunset.
The Glory of the Morning is that yesterday's wins and losses are in the books.
This calls for new vision, new courage, new strength, new faith.
The worst thing you could do with the possibilities of this day
Is to try to consume yesterday's manna.
The Glory of the Morning comes adorned and anointed
With the laughter and love of a Heavenly Father and people
Who love you with a steadfast, relentless love.
Have I told you lately? That's worth getting up for.
Related articles