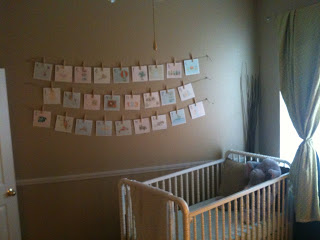 The room was completely remodeled.
New drywall, carpet and wallpaper with clowns and balloons.
New furniture filled the space.
New little outfits filled the drawers.
And diapers!
Oh my, the diapers.
Everything said, "Welcome to your new home!"
Every detail was shaped with love and care.
Every inch of that dwelling place in my house said, "We're ready for you."
Love's advance payment fully embraced the cost.
Now…
If I could take such absolute delight in preparing a home for my babies,
Imagine the unbridled joy our Heavenly Father has as He anticipates the day…
When He welcomes YOU home.
Related articles