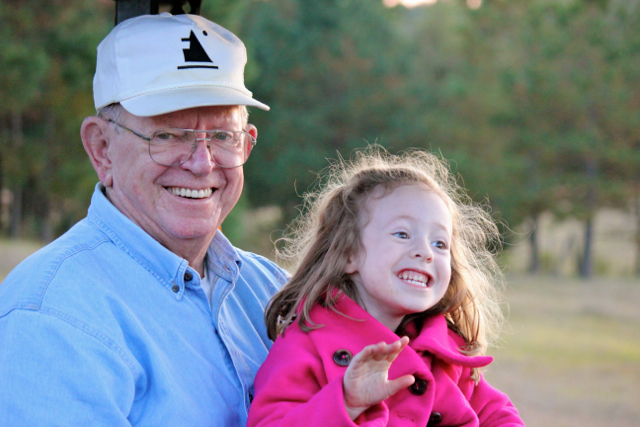 You've probably never heard of Yarbo.  Unless, of course, you've spent some time tooling through Washington County, Alabama.  This unincorporated community, positioned halfway between Chatom and Millry, flies by your car window pretty fast on Highway 17.  A couple of old chicken houses, an abandoned softball field, a few house trailers, that's about it.
At least that's how it looks through my window.  Yarbo is a place on the way to some other place.
My dad had a different view.
On his regular excursions between Millry, his home at the time, and Chatom or Mobile, he would notice a singular figure sitting in the shade of one of those mobile homes.  An older black gentleman would spend hours there, offering a friendly wave at passers-by.  And there in the warmth of those Southwest Alabama summer days, my father found a kindred spirit.
He waved back.
Eventually he came to look for his nameless friend and would make a point of tooting his horn and waving.  Though separated by all the things that make for TV news sound bites – race and economic status and culture and probably politics – each of these men found in a simple gesture a point of connection.
That wasn't enough for my dad. [click to continue…]
{ Comments on this entry are closed }