(The 12 Pathways to Christmas, Part 11 – The Way of Connection)
(This is a reprint from a previous post and a chapter in my book The Twelve Pathways to Christmas. See below for how you can purchase the book and help support missions.)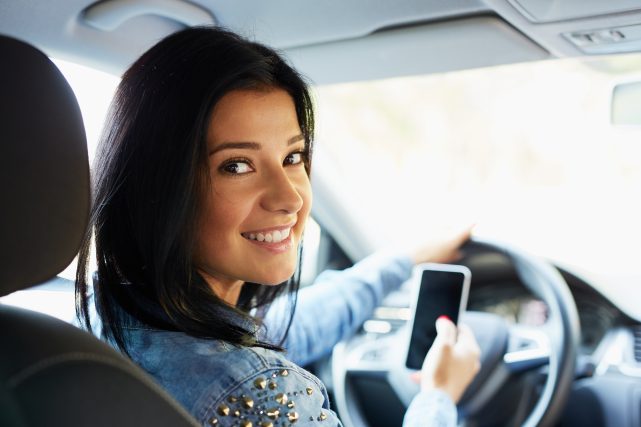 "I have connecting gate information here!"
Amber Amari knew something about making connections.  And no place connected more people and destinations than Atlanta's Hartsfield-Jackson International Airport.
"Dallas/Ft Worth? A33.  Richmond?  Gate B10."
Amber had the printout for Delta Flight 2943, inbound from Newark, as she stood at Gate A5.  But she hardly had to refer to it.  She had a remarkable gift for remembering the complex array of gates, times, and final destinations of her assigned passenger manifests.
"Oklahoma City is B14…  You're welcome, sir – Merry Christmas to you, too."
Everyone else on 2943 was a connection-in-waiting.  But today Amber had a special assignment.  The last passenger to deplane – six-year-old Bradi Russo – would be her companion for the day.
"Charlotte?  B8."
Amber was something of a specialist in making connections.  And nowhere did the 27-year-old Red Coat's gifts shine more than in unique, delicate situations.
Bradi Russo was a unique situation.
And as the tentative little girl took the hand of the flight attendant and walked toward the gate, it was good to know, Amber Amari understood the concept of delicate.
Rewind:  The Harrowing Trip Home
Casual observers often mistook Amber for a woman of Italian descent.  But she had actually been born in Nazareth, the hometown of Joseph and Mary, and the place where Jesus grew up.  A Christian Arab home, Amber's family understood the complexities of years of Middle Eastern mistrust, hatred, and fear.  But none more so than Christmas Eve 20 years ago – the day Amber's innocent world disappeared forever.
Amber was home alone with her older brother Jamal that day when a brightly-wrapped package arrived.  Thinking the gift must be for him, Jamal decided to open it.  The pipe bomb inside killed him instantly, sending shrapnel flying everywhere.
What followed remained a blur in Amber's mind to this day.  She could remember the deafening noise, the shrieks of horror and grief, and the sounds of shouting and gunfire.
She could remember the strong arms that wrapped her up in a blanket and the calm voice that whispered in her ear, "Don't be afraid.  I'm going to get you home."
She could remember the fading sound of her mother's horrified voice, followed by a haunting silence.
She could remember the smell of explosives and the sound of sirens.
She could remember the nighttime drive to a place she didn't know, which she found out later was the airport in Tel Aviv.
She could remember finding herself on an airplane bound for New York, in America – though as a trained airline agent now, she had no explanation for how she was able to leave Israel and fly to the United States so suddenly and easily.
She could remember the Voice that said "Don't be afraid," accompanying her all the way to her seat on the plane, continuing to let her know that everything would be OK.  "I'll be watching," he said to her in a way that soothed her soul to this day.
She could remember seeing the kind faces of her aunt and uncle as they met her at the gate in Atlanta and drove her through the Christmas Day stillness to her new home.  "No one should spend Christmas alone," her aunt/stepmother had said gamely – minimizing the fact that Christmas was the least of their worries.
Change of Plans
"Hi Bradi, I'm Amber," the agent said as she confirmed her identity from the badge around her neck.  "I hear you're going to see your Dad."
"Yes Ma'am," Bradi said with a smile. "He lives in Florida."
"I know," Amber said.  "I just talked to him on the phone, and he's so excited to see you."
As they walked toward the underground train, neither companion mentioned what Amber had just discovered. This was no Christmas vacation. Bradi's mom had sent her to Jacksonville to live with her father.  The challenges of parenthood, earning a living, and pleasing Bradi's stepfather-to-be had become intolerable, and something – or someone – had to go.  That someone, with the blue and gold backpack, had just boarded the train to the south terminal.
For Amber another tension loomed. She was due to get off in an hour and meet the rest of her family at her aunt's house for Christmas Eve dinner.  But the Jacksonville airport was completely fogged in and a terrible accident on I-10 had left Jim Russo stranded, desperately searching for a way to get his little girl home for Christmas.
Fortunately, Delta had a connections specialist who understood that whatever it took, nobody should be alone on Christmas.
The Long Way Home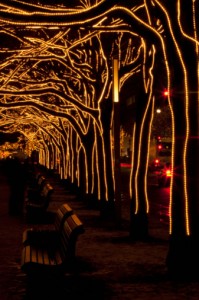 "Are you hungry?" Amber asked as they exited the airport for the six-hour drive south.  Bradi's mouth said, "No," but her eyes said otherwise.
"Well, I need to stop up here at McDonald's, and you can have anything you want."
"My mom said not to give any trouble," Bradi said respectfully.
"Oh, this is no trouble at all," Amber said with a smile.  "This is the first American food I ever ate, when I was about your age."
"You aren't from America?" Bradi asked.
"No.  I was born in a place called Nazareth.  Have you ever heard of Nazareth?"
Bradi shook her head.
"It's the town where Jesus grew up a long time ago," Amber said.  "Have you heard of Jesus?"
"I know that Christmas is His birthday," said Bradi, eyeing a burger and bag of fries as if she'd just sat down to a feast.
"That's right," Amber said.  "And Christmas in Nazareth was always very special."
What followed was an animated description of life in Israel, with an endless array of questions… which brought back an endless array of 20-year-old memories.
In between were the phone calls.  Two to Bradi's dad, to plan their rendezvous.  One more to her disappointed and frustrated aunt, confirming she wouldn't be there.
"I have to do this," Amber said plaintively.  "You of all people should understand."
"I do understand," she replied, "but I don't have to like it."
Hanging up the phone as she neared Valdosta, Amber said excitedly, "Bradi!  I have something I want to show you.  Have you ever seen a festival of lights?"
"No, what's that?"
"It's magical," Amber said as they approached the drive-through display boasting more than a million lights.  It was worth the price of admission to see the look of wonder on her little friend's face.  And to explain what all the fuss called Christmas was all about.
To Identify and Associate
"The Word became flesh and made his dwelling among us. We have seen his glory, the glory of the one and only Son, who came from the Father, full of grace and truth" (John 1:14).
The Way of Christmas is the way of connection.  Person-to person.  And God-to-person.  It's the story of the lengths to which the God of Heaven would go to identify with us in our helplessness and vulnerability.  Entering the world as a baby, completely dependent on the care of his parents, from his earliest moments He fully entered into what it meant to be human.
It's also the story of a God who would stoop to live with the likes of you and me.  No more was He the God who hides Himself in temples and clouds.  In Jesus, He laughed and ate and cried and celebrated and reasoned and argued and rebuked and healed and taught and cooked for and travelled and lived with people – all kinds of people.   He let go of His prerogatives in Heaven and became a servant of the very people who one day would reject His love and nail Him to a cross. And yet knowing this, He reached out to love us anyway.
Now he invites us to do the same.  Sometimes it's a love that simply hangs out.  Sometimes it's a love that goes to extraordinary measures to get little girls home to their daddies on Christmas Eve.  Always – always – it's a love that reaches out, and seeks to understand by serving.
To Amber Amari, it was a way to give back.  And to say, in her own unique way, "Thank you."
+++++++
Amber helped Bradi with her backpack as her father loaded her suitcase in the trunk of his car.  "You sure were brave, Miss Bradi," she said as she hugged the tired little girl.  "Thanks for being such good company for me on my trip."
"Are you an angel?" Bradi asked abruptly.
"Oh, no!" said Amber, laughing.  "I'm a girl just like you.  Why do you ask?"
"The man who took me to the airplane said he was going to get me home," Bradi said.  "He told me not to be afraid.  And he had a special friend who was going to help me."
"Well, I'm so glad I could," Amber said, choking back the tears.  "Have a wonderful Christmas, Bradi Russo!"
"Have a wonderful Christmas too, Amber Nazareth."
After a cup of coffee and a last good-bye, Amber left the truck stop and headed out into the darkness, back toward Atlanta.  The digital clock read 12:05.  It was Christmas day.
But Amber Nazareth felt anything but alone.
+++++++
Merry Christmas friends! Please consider helping me support missions by purchasing the Kindle version of The Twelve Pathways to Christmas for only $2.99. All profits go to support LifeVesting International.  Click here for the link.