This post is part of a series of posts celebrating Father's Day titled, "That Time My Kids Hacked My Blog." To read more, click here.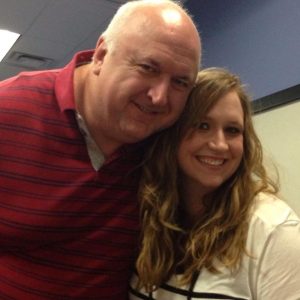 Dear Daddy,
You've done a lot of things right as a parent, and the three of us are the adults that we are today because of your influence.  You've been my greatest teacher, encourager and influencer, and I'm so grateful for all that you've taught me.  There have been so many words of wisdom and encouragement over the past 31 years that it's hard to identify the best or most influential, but there's one thing that sticks out – there hasn't been a single day of my life that I've doubted your love for me, or your pride in me.  Because you've always told me.
I see clients in my counseling office all the time who wonder.  They wonder if they've been enough, done enough, or said enough to make their fathers proud.  They aren't confident that their dads love them, because they've never heard those words.  They are accustomed to harsh criticism, disappointed looks, and the feeling of never quite measuring up.  It's one of the saddest things that I encounter as a counselor and it never ceases to make me grateful that I grew up with a daddy who said (and meant) the words, "I love you.  I'm proud of you." You've always told me.
Even today, as a grown woman with a family of my own, I still call you to talk about my day, or something that's bothering me, or something good that has happened.  We chat, sometimes for five minutes, sometimes for an hour (usually somewhere between), and nearly always I hear those same words.  "I'm proud of you, babe.  I love you."  You've always told me.  
So today – Father's Day – I wanted to say the same thing to you.
I love you.  And I'm so very proud of you.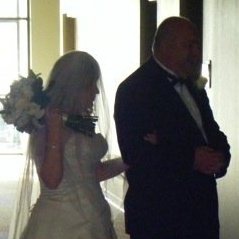 I'm proud of the husband you are to mom and the testimony of God's victory that the two of you have together.  I'm proud of the parent that you have been and continue to be (see above).   I'm proud of the teacher that you are – I love hearing stories about your students and the people who's lives have been changed from sermons you've preached.  I'm so proud of the grandparent that you are.  My boys adore you and love to be with you.  I'm proud of the son that you are and the fact that you continue to honor your parents' legacies.   I'm proud of the friend that you are and the way that you genuinely value and care for others and offer them grace over and over again.  And most of all, I'm proud of the example that you set for me, my siblings, my husband, and my kids of what it means to consistently follow Jesus in a way that is persistent even when it's not perfect.
I live in a town that you left over two years ago, but I still meet people all the time who know you, love you, and honor you with their words.  "You're Andy's daughter, right?  I just love your dad!"  Me too, guys.  Me too.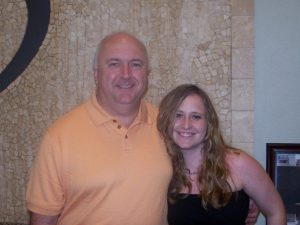 Happy Father's Day, Daddy.  I love you.  I'm proud of you.  And my hope is that you'll never wonder if those sentiments are true, just like I never have to wonder.  Because you've always told me.
Love,
Cassie