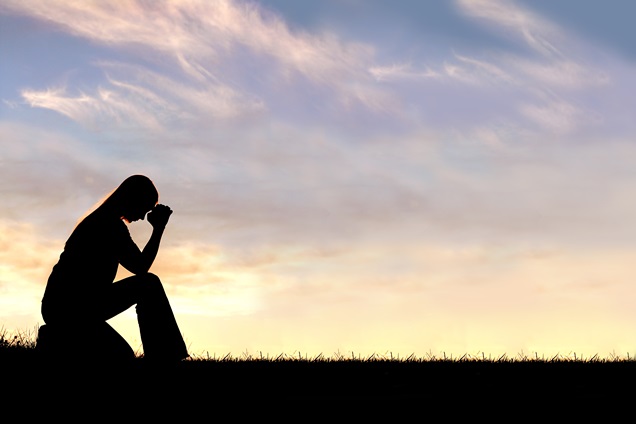 If you ask God to do something and he doesn't – or hasn't yet – what's your next move?
Assume the answer is a permanent "no"?
Ask again, but stop at that magical number of three?
Give up praying altogether because you're disappointed? Maybe there's another way.
George Muller was known as a man of prayer. His life was a living demonstration of a life abandoned to all other sources but God's faithfulness to answer. One day he began praying for five of his friends to come to know Christ. After many months, one of them came to the Lord. Ten years later, two others were converted. It took 25 years before the fourth man was saved. Muller persevered in prayer until his death for the fifth friend, and throughout those 52 years he never gave up hoping that he would accept Christ. His faith was rewarded. Soon after Muller's funeral the last one trusted Christ as his Savior.
Muller understood the priceless value of what our fathers used to call importunity. Importunity simply means persistence. And I believe it's one of the most neglected forms of worship.
On your walls, O Jerusalem, I have appointed watchmen;
All day and all night they will never keep silent.
You who remind the Lord, take no rest for yourselves;
And give Him no rest until He establishes
And makes Jerusalem a praise in the earth (Isaiah 62:6-7)
Right in the middle of a series of promises – promises! – of what God is going to do, He makes an interesting challenge. "You who remind the Lord, take no rest for yourselves… and give Him no rest."
Why do we have to remind God of something He has already promised to do?  It's certainly not because He is weak or senile.
It would appear that while God makes the promise, prayer executes the transaction. But in a curious twist, God's people are challenged to assault heaven and not to take "no" for an answer – especially in those areas where He has made specific promises.
Never keep silent. The watchmen on the walls – those who stand guard over the city for its protection – are to take no rest. Day and night, we remind the Lord – we intercede. In New Testament terms, we pray without ceasing (1 Thessalonians 5:17). But it's a particular kind of praying here – it is interceding for "our city."
Give Him no rest. Jesus Himself invited us to ask, then seek, then knock, then ask some more. He also told this story:
Suppose one of you has a friend, and goes to him at midnight and says to him, 'Friend, lend me three loaves; for a friend of mine has come to me from a journey, and I have nothing to set before him'; and from inside he answers and says, 'Do not bother me; the door has already been shut and my children and I are in bed; I cannot get up and give you anything.' "I tell you, even though he will not get up and give him anything because he is his friend, yet because of his persistence he will get up and give him as much as he needs (Luke 11:5-8).
Did you get that? Persistence does what even love or friendship won't.
Your persistence in prayer is a statement that you have abandoned all other resources. In the parable, the friend is presented as the only solution. Trudging back home with no bread did not solve the problem. Nor does knocking on other doors. In the same way, when you lay hold of the power and integrity of the Lord, you are declaring to Him again and again that your confidence is only in Him.
That is an act of worship. You are calling on Him because your schemes, plans, efforts, and other sources (read "other people" here) simply aren't enough.
Assaulting Heaven also speaks of clarity of vision. The next word after "give Him no rest" is "until." There is a vision in mind. You know it's time to quit asking when you receive what you asked for, and not until then.
What's your vision?
What is the relentless idea, the pressing desire, the passionate quest that may be humanly impossible, but gloriously easy for God?
Whatever that is, unless the Lord Himself tells you to stop, keep bombarding Heaven with the same spirit Jacob had: "I will not let you go until you bless me!" (Genesis 32:26).
Give Him no rest.
Watch.
Pray.
Expect.
And like George Muller, go to your grave continuing to assault Heaven.
You honor the Lord when you do.