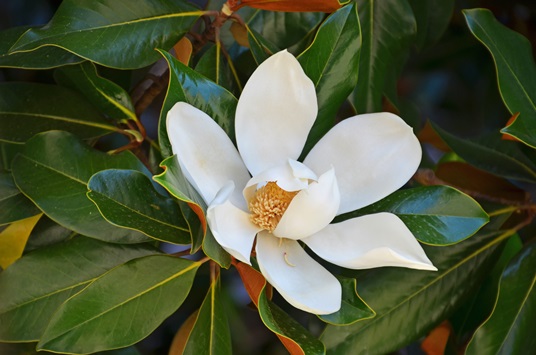 How many times have you said it?  Or heard somebody else mouth something like this…?
I just want to do God's will.
I wish I knew what God wanted me to do.
How can I find the will of God for my life?
Tell me how this is supposed to fit into a grand plan!
I want to do God's will, but I'm wired to lead.  Is that wrong?
I know God has a plan in all this, but for the life of me I can't see it.
I'm willing to follow Jesus, but how can I know how it all will turn out?
I did what I thought was God's will and instead of feeling joyful it felt terrible… instead of everything working out, it all looked like a failure.
How do I know that if I surrender my life to God's will He won't make me be a missionary somewhere in a place with lots of mosquitos or cannibals or something?
Ever since Jesus Christ burst onto the scene and called those fishermen to follow Him, those who have chosen to say yes have discovered the mystery and marvel of finding and fulfilling the will of the God of the Universe.  And make no mistake about it… God wants you to know His will.  But He also wants you to develop the spiritual muscles necessary to discern it.  Check this out:
For this reason also, since the day we heard of it, we have not ceased to pray for you and to ask that you may be filled with the knowledge of His will in all spiritual wisdom and understanding… (Colossians 1:9).
In this letter to a group of Christ followers he had never met, and a church he had never planted or visited, the Apostle Paul wrote about, of all things, God's will.  He had already stated that he was an apostle by the will of God, and look where that landed him – in prison.   But there is no evidence of self-pity of whining – only the joy of knowing the safest, most beautiful place in all the world is in the center of God's will.
The same could said for you, no matter where you lay your head or what your life or work environment looks like right now.
In this one simple verse, part of a prayer, Paul reveals some insights about understanding God's will by believers in Christ.  If you find yourself searching for direction, confirmation, understanding or peace when it comes to the direction of your life, read what follows carefully:
1.  Understanding God's will is built on a foundation of faith, hope and love.
When Paul says "since the day we heard of it," the "it" he is referring to is the faith in Christ, hope for eternity, and love for all the saints that these people had.  These are the bedrock qualities of earthbound Christianity.  They are the starting points of growing in our understanding of the heart of God. and if any of them are missing or damaged, our understanding of God's will and purposes will be incomplete at best.  At worst, your entire relationship with God would be in question.
In practical terms, if your eternal hope is not settled, if your faith is not established in Christ and Him alone, and if you do not have a corresponding love for those in God's family, it is impossible for you to understand what God wants because it's impossible for you to understand God at all.  It all starts here.
2. Understanding God's will can be influenced by the prayers of others.
Whether or not the Colossians knew what was at stake, Paul and his companions certainly did, and this was a matter of unceasing prayer for them.  More than a case of desperately asking God to fix something, this church seems to have been on the threshold of punching a hole in the darkness, and Paul was asking God to truly empower them to take it to the next level.
If you've ever wondered how you can pray for somebody else who isn't in a crisis or has an obvious problem, start here.  If somebody ever asks you how they can pray for you and you don't have a headache or a flat tire, start here.  Ask them to pray that you would be filled with the knowledge of God's will in all spiritual wisdom and understanding.
3. Understanding God's will isn't academic – it's personal.
The word for "knowledge" refers to an understanding from personal experience and connection.  It literally means "knowledge upon" or "knowledge against," as in "knowledge connected to."
I have magnolia trees in my yard.  Now I could go online or read a book to learn all the facts about magnolias.  Or I could actually go outside and feel the leaves and bark, smell the fragrance of those massive blossoms in season, and see the moody green colors of the leaves.  One type of knowledge grasps the facts.  The other understands by experience.
The same is true for knowing God's will – it is inseparable in the strictest sense from knowing God personally.  God's will isn't a set of instructions or a list of do's and don'ts.  It's an embracing of the heart of your Creator, and it's a lifetime pursuit.
4. Understanding God's will is a matter of both knowing and doing.
Understanding and wisdom are flip sides of the same coin. One is perception of insight; the other is application of that insight in practical ways.  One deals with concepts; the other deals with concrete execution of those concepts.  It takes both to rightly perceive God's will.
I know some people who want to skip the understanding and just race to the to-do list.  "Just tell me what to do," they say.  "Just give me the instructions.  Just map out the path.  I don't care about implications or principles or other lessons to be learned."
I know others to enjoy mining the depths of knowledge, but get hung up there – knowledge for knowledge sake.
Both extremes have some merit, but miss a great deal of the purposes and heart of God by not embracing the other dimension.
5.  Understanding God's will is a result of the work of the Holy Spirit.
In fact the NIV translates "spiritual wisdom" as "wisdom that the Spirit gives."  The same Spirit who gives faith, hope and love, gives wisdom to live in fullness of the will of God.  Paul knew that the only way the Colossians (and you and I) would experience a complete understanding of God's will would be through the working of the Holy Spirit in our hearts.  That takes surrender.  Faith.  Transformation.  And power that exceeds your limitations.
Here's the good news:  If you're a believer, the Holy Spirit is at work in you, making known to you the mystery and beauty of God's will, even as He transforms you into the image of God's Son.  You have to resist or quench the Holy Spirit for Him NOT to show you His will.
The greatest thing I can tell you about the will of God is that He included you in it.  Not based on your worthiness, but on His grace.  In the next post I'll show you what He is at work to build in you.  (Hint:  He gets really excited about it.)  But for now, the most important thing about God's will is whether your will is surrendered to it.
Well?