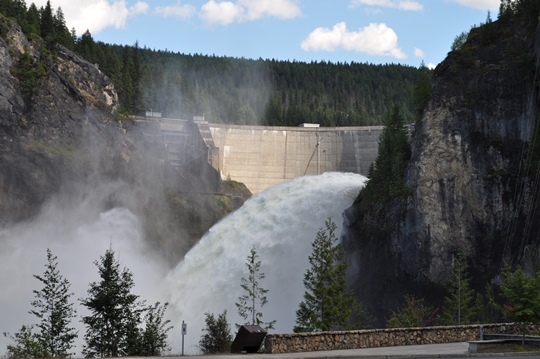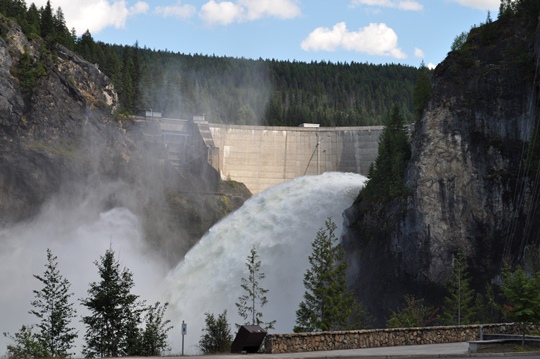 It all started with that "Welcome to Mobile" sinus headache.
Ever go to bed with a mild ache that says, "You should probably address this before you get in bed?"
Yeah, about that.
I had this dull ache that turned into an evil roar at 3:30 in the morning.  Sinuses. Head. Neck.  Attitude.  Everything was in pain.
I didn't want to wake people up, and didn't have a lot of options, so I tried taking a shower.  That's when my wife came in to see what was up.
Did I want some pain medicine, she asked?
Boy, did I.
Now I should mention that the "pain medicine" she referred to isn't your basic over-the-counter pablum.  This was he-man stuff… soon I'd be pain-free and loving everybody.
I should also mention that it isn't wise to take this on an empty stomach.  Bad things can happen.
So after the medicine and shower, I told her I probably should sit up for a while.  So peeled a banana, read a bit, drank some water, and read a bit more.
At about 5:00 she came back and suggested I come back to bed and get some rest – we had a busy day ahead.  Okay, says I, but I'm still hungry.  And I knew just what I was craving. My stepmother had a bag of shelled walnuts in the kitchen, and I grabbed a tasty handful of those and munched them down.
And.
My.
Stomach.
Said…
"Oh…
…no…
…you…
…won't!"
I'm talking instant rejection.  I didn't have time to say "uh oh."  Within two minutes I was kneeling before the "porcelain goddess" and offering up, well, never mind.  It was violent. It was quick.  And just as quickly, it was over.
Still in my pain-free medicated stupor, now with a very empty stomach, I retreated to the bed.  What followed was a surreal parade of images, sounds, and thoughts.  I was dreaming, but it was as if I was watching the dream on a big movie screen or something.
Then it happened.
I heard it.
And it was loud.
It was actually liquid – as if screamed through a pool.
It was His voice, "like the sound of many waters."
The Voice wasn't angry so much as it was loud for effect.  I've never in my life felt as though I was being shouted at by God until that moment.
But this was definitely a shout.
And addressing my suddenly-nauseated-then-relieved situation, here is what He said:
"This – THIS is how I feel about lukewarm Christianity!"
Oh, my God, my God…
I think I finally get it.
And just to put an exclamation point on the whole message, He allowed me to join Him in another appointment with the bathroom kneel later in the day.
I'm feeling much better now… physically, that is.
Spiritually, I think it's about time to heed the Furious Voice of Jesus… and stop living in Laodicea.
"To the angel of the church in Laodicea write the following:
"This is the solemn pronouncement of the Amen, the faithful and true witness, the originator of God's creation: 'I know your deeds, that you are neither cold nor hot. I wish you were either cold or hot! So because you are lukewarm, and neither hot nor cold, I am going to vomit you out of my mouth! Because you say, "I am rich and have acquired great wealth, and need nothing," but do not realize that you are wretched, pitiful, poor, blind, and naked, take my advice and buy gold from me refined by fire so you can become rich! Buy from me white clothing so you can be clothed and your shameful nakedness will not be exposed, and buy eye salve to put on your eyes so you can see! All those I love, I rebuke and discipline. So be earnest and repent! Listen! I am standing at the door and knocking! If anyone hears my voice and opens the door I will come into his home and share a meal with him, and he with me. I will grant the one who conquers permission to sit with me on my throne, just as I too conquered and sat down with my Father on his throne (Revelation 3:14-21, NET).
Related articles across the web