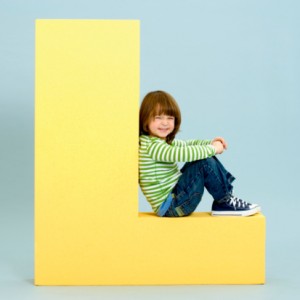 Today's a special day – not just because it's my daughter-in-law's birthday – that would make it special enough!  But today's also the fifth birthday of this site.
Almost 10 years ago my friend Kevin Rhoads was telling me about a new way to communicate that had become really popular – something called "blogging," which was short for "web log."  "It's sort of like an online journal," he said.
Hmmph.  Knowing the kind of stuff I usually put in my journal, my first reaction was, "That's a crazy idea.  Who would want to read that?"
Then a couple of years later I wrote a book for a 40-day church campaign, complete with videos and teaching sessions, called LifeVesting.  You can read the back story here.  After that, I was looking for ideas to keep the momentum and to expand the message that was in that book.
It was then that I was introduced, I think by Kevin again, to Seth Godin's blog, and I was hooked as a reader and inspired as a writer.  So that's how a blog can help.
So on October 12, 2007, the LifeVesting site was launched.  Five years into it, this is post number 780.  Through a wide variety of ideas, rants, thinking-by-writing, and a few pictures along the way, the central theme remains the same:  Your life can be better tomorrow than it is today.  You can create your future, solve problems, impact eternity, and really live today.
This was never intended to be just a blog site, and I'm excited about new plans that are coming.  Soon, Lord willing, I will be developing the "web site" side of this ministry in which we offer a newly-rewritten LifeVesting book, other books and media, and live and online seminars.  In addition to that, we are already working on a web site for The LifeVesting Group, our professional counseling and coaching ministry.  More on that very soon.
But today we celebrate.  Or at least I do, and you get to peer in.  In thinking about what I could share in terms of a "best of" or "most popular," I found a plug-in that helps me know how often different posts have been shared on Facebook, Twitter, or Google-Plus by you, the readers.  There could be many reasons why somebody clicks on a post or page, but only one reason they would share it – it must have meant something to them and they wanted others to see it as well.
So here's a countdown of the top 11 most-shared posts over the past five years (there was a tie for 10th).  Please click on a few of these – maybe you can see what the excitement was all about.  (Of course, feel free to share them again!)
Any more when somebody comes to me and says they're discouraged, I no longer care about the issues.  They've just told me they have spiritual cancer, and it is in danger of spreading like wildfire throughout their lives.  This is the back story of how I learned that the hard way.
I think this whole piece took about 20 minutes to write.  I was inspired while trying to avoid sounding like I was ranting.  But the whole point was (and is) that "changing the world" has become a cliché.  Who says the only choices are world changer and complete loser?  And why does the world need to change while you remain the same?
Before you evaluate other people, make sure you have seen them in all their seasons.  No one is always anything.  Our lives are like movies – thousands of "pictures" that flow together and are constantly moving and changing.  But often we see them – and the lives of others – as if they are still pictures of a frozen moment in time.
Scripture says that the gifts and calling of God are irrevocable.  Jobs?  Careers?  That's another story.  What do you do with your gifts and calling when life has a way of changing over time?  This post offers seven suggestions for how to make the most of your gifts and calling, with or without a job or career.
One of my favorite posts of all time.  Tells the surprising back story of someone whose name you toss around at least once a year, but probably don't know why.  If you haven't read this one yet, check it out.
Google "I don't like my pastor" and this shows up third on the list.  What's really funny is that it happens just about every Saturday, Sunday and Monday.  Wonder what that's about.  This started with an email from someone close to me.  I then began to realize how often I had heard some version of this refrain.  So I had a little fun talking to "Big Al."  Just remember, when all else fails, ask God to kill him!
Another common search theme that reflects the ache that every believer experiences sooner or later.  Ever since Cain killed Abel, and Job lost nearly everything dear to him, the universal question of the race has been, "Why?"  None of us seems to have much of a problem with the wicked getting what's coming to them, but why do good people have to hurt?
Ever been to a restaurant that made you weep because of its mission statement?  If not, maybe it's because you haven't discovered the King's Kitchen in Charlotte.  One of the most profound dining and ministry experiences I have ever experienced.  They don't just feed the hungry – they teach the hungry to feed others.  They don't just heal the brokenhearted – they send the healed back into a brokenhearted world to make a difference.
Andy Griffith died just before July 4 this year, and I wrote this tribute both to him and to the culture he represented.  The post took off pretty fast.  Here is a sampling of ten things I learned from the likes of Andy, Opie, Barney and Aunt Bee.
Just as a butterfly forms its wings through its struggle out of the cocoon, it is in the struggle that you develop your beauty.  It is in the process of breaking through – with God's help, in His timing – that you discover the true meaning of freedom.  To seek relief from that struggle, as many often do, only leads to greater hardship.  And to offer premature relief to others stunts their growth, too.
The most-read post of all time, the most-shared post of all time, and the most-searched-for subject of all.  For me it started with a piece of junk mail.  So much of our lives are like the ebb and flow of the tides.  So much comes and goes, only to come back again.  But there are those other parts of our lives that are like a shooting star – they don't come back.  Other things may come that look similar, but that's only a matter of appearance.  Fact is, there are four things you can never get back.
Well, there you have it.  Thanks for joining me on this most passionate of journeys.  I'm already excited about what I have to share with you Monday as we start another five years together.