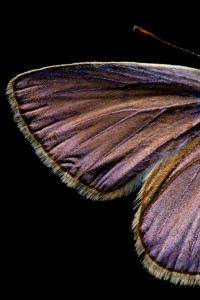 Time for full disclosure. 
In the previous post I shared ten false beliefs that lead to shame.  You may have your own variation, and probably do. 
Those are mine.  Every one of those came right out of my journal.
Not that I actually believe them, but they are the lies the enemy hurls or has hurled at me over the years.  And given the right set of circumstances, they can be very persuasive.
Maybe that's why Jesus revealed Himself as the Truth (John 14:6).  God knew it would take a personal relationship with Truth-as-a-Person to ever set us free from the lies of shame. 
Stop.
Read that last sentence again.
What I am about to share with you is not souped-up positive thinking or clicking your heels three times and mouthing something about home.   It is based completely and only on a relationship with the Lord Jesus Christ.  Nothing about what follows is true for you unless you know THE Truth, who is also THE (only) Way and THE (only) Life.
That said, as advertised, here are the Ten Truths of Grace in response to the Ten False Beliefs of Shame.  And I offer as Exhibit A the life of the most shameless man in the Bible – Simon Peter.
1.  I can be well without doing well.
The results aren't nearly as important as the lessons learned and the relationships encountered. 
Shame says, "If I do it, I must do it reasonably well."  Peter would beg to differ.  He did nothing – nothing right prior to Pentecost.  That is, except to drop his nets and follow Jesus.  Everything else went from bad to sad.  The dude couldn't even fish or navigate a boat with any success after that.  That's why he, of all people, could encourage us to fix our hope completely on the grace that is to come (1 Peter 1:13).
2.  Perfection is the result of faith, not performance.
If I do it reasonably well today, that is no guarantee that I will do it better tomorrow. 
In spite of our expectations, maturity and growth have never taken place in a linear fashion.  Peter went from accepting Jesus to following Jesus to failing Jesus to confessing Jesus to stupidly advising Jesus to denying Jesus to loving Jesus to proclaiming Jesus in the power of the Holy Spirit.  Want to build a discipleship curriculum around that?  But whatever else Peter struggled with, he struggled toward Christ, knowing that Jesus could be trusted.
3.  Growth is the result of transformation, not transactions.
The evidence I am growing is found in a myriad of measurable and immeasurable ways.
Peter saw this firsthand with the ministry of Jesus – when many of Jesus' disciples turned their backs on Him.  "Will you go too?" Jesus asked the Twelve. 
"Lord, to whom shall we go?  You have the words of eternal life," Peter replied (John 6:68).
Then there was that pesky little church growth issue.  Peter went from pastoring a megachurch of thousands to a starving, fledgeling little band of hangers-on in Jerusalem after the persecution hit.  So was he a success or failure?  Especially considering that the thousands who scattered took the gospel and transformed the world.
4.  My validation is based on the graceful pleasure of God, not on any measure of performance.
My validation comes from the pleasure my Heavenly Father takes in the goodness of His Son's sacrifice for my sin, and in His pleasure with the Holy Spirit who dwells in me.
"This is My beloved Son.  Hear Him!" the Father bellowed (Matthew 17:5).  Peter learned very early that our validation doesn't come from performance.  That freed him to fail forward in the safety of God's grace.
5.  The only failure is the unforgiven one.
The whole point of the grace of God is to redefine failures by calling them "saints."
Peter famously denied Christ and went out and wept bitterly (Matthew 26:75).  And that was the end of that.  He never wallowed in it again.  In the equally-famous fish-for-breakfast scene, Peter declared again his deep love for Jesus – not as a man permanently branded by failure but as one gloriously alive in Christ.
6.  I am who God says I am.
I am not what my critics or fans make of me with their words.
Had Peter lived today, he may have started his Epistle, "Simon Peter, most recently exposed on CNN as a hypocrite…."  Instead, he simply said, "Simon Peter, an apostle of Jesus Christ."  He understood that his identity wasn't based on the approval of others, but on the truth of who God said he was.  Yours is, too.
7.  In the grace of God and a world of unlimited abundance, I am free to rejoice with those who rejoice.
Somebody else's praise, blessing, or success takes nothing away from me.  There is plenty to go around.
That's why Peter was not threatened by Paul's ascent to leadership among the Church as a whole, and Gentiles in particular.  He even spoke lovingly of Him in 2 Peter 3:15-16.
8.  My worth is measured by God's desires, not mine – and He desires me.
I can get everything I ever wanted and still feel worthless.
"Simon, Simon," Jesus said, "Satan has asked to sift you as wheat.  But I have prayed for you, Simon, that your faith may not fail. And when you have turned back, strengthen your brothers" (Luke 22:31-32).  Peter's heart was a battleground of desire between the forces of Satan and the relentless love and desire of the Lord Jesus.
So is yours.
9.  If I feel invalidated, I am looking for validation in the wrong place.
My validation does not come from pleasing fickle, pretentiously powerful, self-righteous, or pretentious people.
The one time Peter gave in to people-pleasing, he was publicly chewed out by Paul.  Beyond that, he found his validation in a growing discovery of the God's grace.
10.  When all else fails, redefine failure… and keep walking in the grace of God.
Disappointment, criticism, or temporary setbacks are no match for the complete forgiveness, total acceptance , and finishing purpose of God.
If anybody had understandable cause to call it quits, it was Peter.  And yet, when word came that Jesus' tomb was empty, he was the one who went barreling into it.  And when the curtain rose on the church age at Pentecost, He was its boldest spokesman.
+++++++
As somebody who has seen more than my share of what shame produces, let me offer you a better way. 
A better truth.
A better life.
The risen, reigning Son of God has already carried your shame and nailed it to death on a cross.  Why would you – why would anybody – want to drag its dead carcass around?