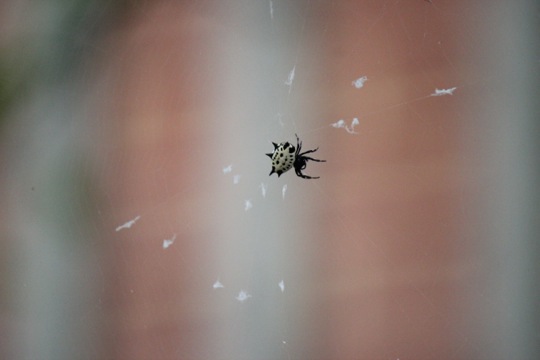 All Your works shall give thanks to You, O Lord… Psalm 145:10
This is a work of God.
This little guy has lived at my house longer than I have.
Throughout the summer he's maintained this exquisite work of art, despite several collisions with humans.
He's not alone.
He joins with all creation, using their gifts and design, worshipping their Creator.
And on days like this, I get to have a front-row seat.
Blue jays, cardinals and mockingbirds call to each other nearby. [click to continue…]
{ 3 comments }