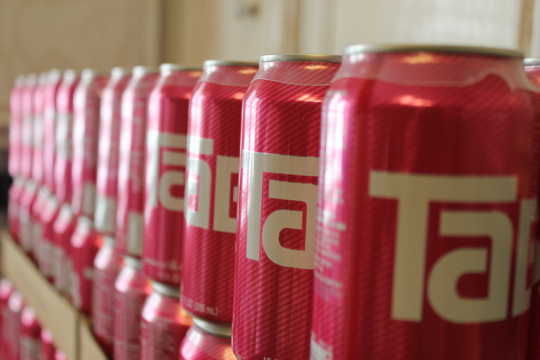 (Originally published in February 2013, with the last stanza added in light of yesterday's tragic news.)
It's hard to explain to a Diet Coke fan
Or a four-wheel-drive, six-pack and Marlboro man,
But I still get my kicks from a little pink can –
It's TaB, baby. It's TaB.
The check-out cashiers, well they always inquire,
And it's fun just to see that new look of desire
When I tell them the story and watch it inspire…
It's TaB, baby. It's TaB.
So sip on your brews of Italian descent,
Or those late night libations you give up for Lent,
I'll just toss down my saccharin-laced cola, content…
It's TaB, baby. It's TaB.
The aspertame's finally gone to their heads,
And they made the decision I always would dread.
Now my pink expectations alas now are dead.
Bye TaB, baby.
Bye TaB.