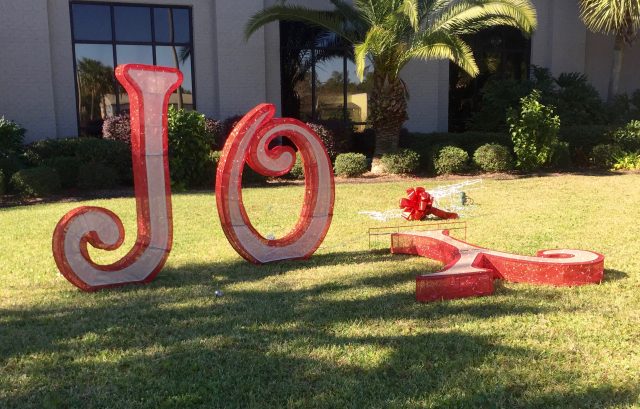 Uh oh…
Somebody lost touch with their "Y."
When you lose your "Y" something else seems missing, too.
Somebody offers a solution: "What's missing is a B!"
So your J-O-Y becomes a J-O-B.
Somebody else sees this and inserts a G.
That may work for some, but I don't find much J-O-Y in a J-O-G.
"T!" someone else says, "J-O-T!"
Make your list, check it twice.
Productive? Maybe.
Joyful? Hardly.
Until you find your "(wh)Y" your J-O-B will be just a job.
Your J-O-G an exercise in futility.
Your J-O-T a treadmill of activity.
Just-One-(wh)Y can bring back the joy.