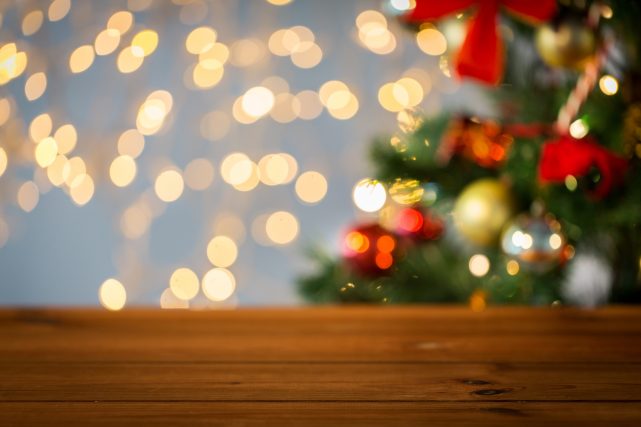 As your heart gathers around memories of Christmases past and delights of Christmas present, as the busyness and stillness collide in something called "holiday," I pray that like all those involved in the first Christmas, this would be a day of wonder for you.
I pray you would embrace joyfully the beauty of mystery – knowing that the mysterious is a cousin to the miraculous – and you are gloriously free from being able to explain everything in 140 characters or having to control any and every outcome.
I pray that you would kneel humbly before your sorrows and losses, knowing that at Christmas the God of Love invaded history to bear your griefs and carry your sorrows for you. I pray you would take the time to listen to the messages those sorrows carry and ponder their meaning.
I pray that you would act decisively, as Joseph and Mary, the shepherds and magi all did that first Christmas – as if your choices and path were as significant and critical to the destiny of the world as any of theirs in this broken world.
I pray that you would work diligently while it is still the day, that you would press against age and ease, rage against complacency and discouragement, and fight against distraction and trivia – as if you only have one life and one body that houses it.
I pray that you would stand gracefully before the holy truth that you have been made completely accepted in Christ – that He bore your rejection and shame so you would receive His complete righteousness and identity as His heir to declare, "My Beloved is mine, and I am His!"
I pray that you would know deeply the richness and largeness of the meaning of "family" – that whether it is your immediate household, multiple generations, or the eternal family of the living God, you can find those people who know you at your worst and best and love you regardless.
I pray that you would reach lovingly to a world around you that is harried and helpless, like sheep without a shepherd, yet one touch away from a harvest ready to be gathered by someone who – like you – truly cares.
I pray that you would receive richly the great, great value of being in community – of being a part of something larger than yourself and able to do more with multiplied strength than you could ever do alone.
I pray that you would fight faithfully in the whole armor of God to stand against injustice, unkindness, deceit and bondage – knowing that greater is He that is in you than he that is in the world, and joining the angel armies to declare God's glory and complete victory.
And finally, I pray that you would worship willingly a good, good Father who sent His delightful Son to save us all from Satan's power when we had gone astray – and that those tidings of comfort and joy would be your strength and stay, always and forever.