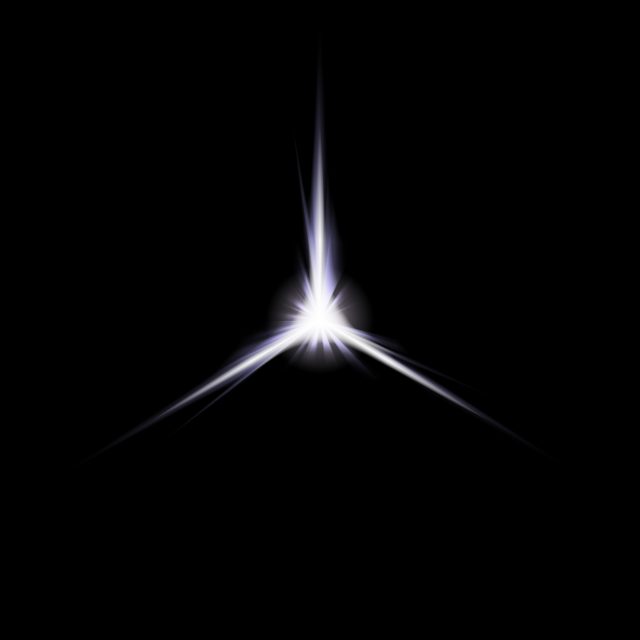 Join me on a little excursion.
If you love words as much as I do, and you have any appreciation whatsoever for Jesus Christ, I want to show you some of the most soaring, majestic language ever recorded about Him.  Our journey will pause at three locations, all in the New Testament.  Here's the first… read this slowly.
I pray that the eyes of your heart may be enlightened, so that you will know what is the hope of His calling, what are the riches of the glory of His inheritance in the saints, and what is the surpassing greatness of His power toward us who believe. These are in accordance with the working of the strength of His might which He brought about in Christ, when He raised Him from the dead and seated Him at His right hand in the heavenly places, far above all rule and authority and power and dominion, and every name that is named, not only in this age but also in the one to come. And He put all things in subjection under His feet, and gave Him as head over all things to the church, which is His body, the fullness of Him who fills all in all (Ephesians 1:18-23).
Beautiful, isn't it? What an exalted, beautiful description of who Jesus is.  Now this:
Have this attitude in yourselves which was also in Christ Jesus, who, although He existed in the form of God, did not regard equality with God a thing to be grasped, but emptied Himself, taking the form of a bond-servant, and being made in the likeness of men. Being found in appearance as a man, He humbled Himself by becoming obedient to the point of death, even death on a cross. For this reason also, God highly exalted Him, and bestowed on Him the name which is above every name, so that at the name of Jesus every knee will bow, of those who are in heaven and on earth and under the earth, and that every tongue will confess that Jesus Christ is Lord, to the glory of God the Father (Philippians 2:5-11).
Oh, the depths to which He would descend so that you and I could find life. And now the heights to which He has been exalted!  Okay, one more:
He is the image of the invisible God, the firstborn of all creation. For by Him all things were created, both in the heavens and on earth, visible and invisible, whether thrones or dominions or rulers or authorities—all things have been created through Him and for Him. He is before all things, and in Him all things hold together. He is also head of the body, the church; and He is the beginning, the firstborn from the dead, so that He Himself will come to have first place in everything. For it was the Father's good pleasure for all the fullness to dwell in Him, and through Him to reconcile all things to Himself, having made peace through the blood of His cross… (Colossians 1:15-20).
The Beautiful Irony
There are other examples of this kind of language, but I'll stop here for now because there is something all three of these have in common.  Yes, they were all three written by the same person, but it goes deeper than that.  Paul wrote each of these three majestic descriptions of Jesus, not in preparation for a sermon or on the eve of a church plant, but from a Roman prison, probably chained to a Roman guard.  You see, Ephesians, Philippians, and Colossians are among the prison epistles – those letters Paul wrote while he was awaiting his day in court with Caesar.
That tells me something.
Sometimes the most glorious revelations of Christ take place in the midst of the darkest and most uncertain times, when all the distractions are stripped away and all we can see is Jesus.
I should probably repeat that.
Sometimes the most glorious revelations of Christ take place in the midst of the darkest and most uncertain times, when all the distractions are stripped away and all we can see is Jesus.
Paul found Him in the dark places and discovered that he was more beautiful and glorious than he imagined.
So will you.
So did John, by the way, and the result was the book of Revelation.
I, John, your brother and fellow partaker in the tribulation and kingdom and perseverance which are in Jesus, was on the island called Patmos because of the word of God and the testimony of Jesus…Then I turned to see the voice that was speaking with me. And having turned I saw seven golden lampstands; and in the middle of the lampstands I saw one like a son of man, clothed in a robe reaching to the feet, and girded across His chest with a golden sash. His head and His hair were white like white wool, like snow; and His eyes were like a flame of fire. His feet were like burnished bronze, when it has been made to glow in a furnace, and His voice was like the sound of many waters. In His right hand He held seven stars, and out of His mouth came a sharp two-edged sword; and His face was like the sun shining in its strength.
So if your world is looking dark or bleak, and you feel as though your life and future are hanging in the balance, look up! You may be amazed at what you discover that has nothing to do with your chains and pains.