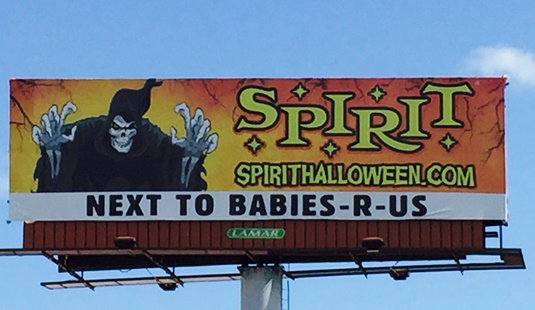 Here it is!
Mobile's answer to one-stop shopping.
While you're picking up your Tommee Tippee Back to Nature bottle warmer (currently on sale at you-gotta-be-kidding-me prices), you can also check out some fake blood or a Walking Dead costume next door.
We're talking odd couple convenience, friends.
Sorta like church advertising that mentions you're conveniently located next to the saloon.
Or the restaurant right behind the entrance to the ER.
Or the doctor's office across the street from the funeral home.
The Halloween store will do just fine.
But if anybody starts telling tales from the crib, I'm outta there.
Related articles across the web