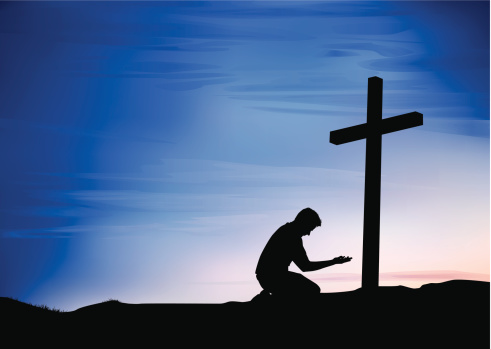 The language of a Judge is to execute and liberate.
"knowing this, that our old self was crucified with Him, in order that our body of sin might be done away with, so that we would no longer be slaves to sin; for he who has died is freed from sin" (Romans 6:6-7).
The language of a Father is provision.
"God will provide for himself the lamb for the burnt offering, my son," (Genesis 22:8).
The language of a Mother is to bear.
"He Himself bore our sins in His body on the cross, so that we might die to sin and live to righteousness; for by His wounds you were healed" (1 Peter 2:24-25).
The language of a Son or Daughter is obedience.
"Even though Jesus was God's Son, he learned obedience from the things he suffered. 9 In this way, God qualified him as a perfect High Priest, and he became the source of eternal salvation for all those who obey him" (Hebrews 5:8-10, NLT).
The language of a Friend is life together.
"Greater love has no one than this, that he lay down his life for his friends" (John 15:13, NIV).
Then language of a Groom is to prepare.
"I am going there to prepare a place for you. And if I go and prepare a place for you, I will come back and take you to be with me that you also may be where I am" (John 14:2-4, NIV).
The language of a Lover is to give.
"For there is one God, and  one mediator also between God and men, the  man Christ Jesus, who gave Himself as a ransom for all, the testimony given at the proper time" (1 Timothy 2:5-7).
The language of a Bride…