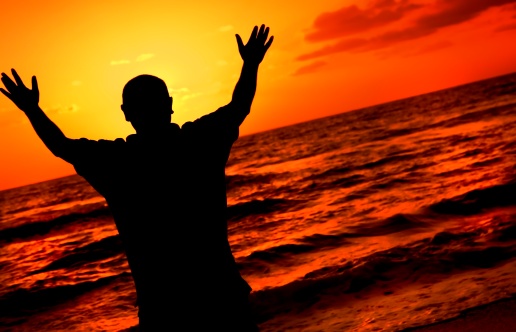 Great is the Lord, and highly to be praised,
And His greatness is unsearchable (Psalm 145:3).
Lots of comfortable, well-worn words here.  Sometimes familiarity can hide the truest meaning of the language.
For example, God is "great."
(God is good, let us thank Him for our…)
Hang on a minute.
That is not at all the tenor of this verse or this description.
David is describing the nature of a God who exceeds our superlatives.
He is the greatest.
His greatness is so great, it's unsearchable.
If He were unbridled sound, our ears couldn't survive the loudness of it.
If He were somehow contained on a planet, we would never exhaust our exploration of it.
There is only one way mentioned here to connect somehow with the greatness of our God…  to praise "greatly."
In its rawest form that means "vehemently."
Passionately.
Exceedingly.
We connect with the greatness of our God when we offer massive, passionate, unbridled, strong, big – praise.
The word for praise means "to be clear" or to shine… to make a show… to boast – thus to be clamorously foolish; to rave (love that)… to celebrate.
Noisy?  Yes.
But more than racket – a reflection of hearts in which the Lord has an exceedingly great place.
It does no good if He's great in the universe until He is unsearchably great in our hearts.
And you've completely missed the point if you think that's reserved for an event on Sundays.
Show it in your writing… your art… your relationships… your accounting… your lawn care business.
Declare it in your words… your actions… your attitudes… your craftsmanship.
When was the last time you vehemently raved about the greatness of your God?
Go ahead… make a fool of yourself.
Everybody's somebody's fool.
Right?
Related articles across the web