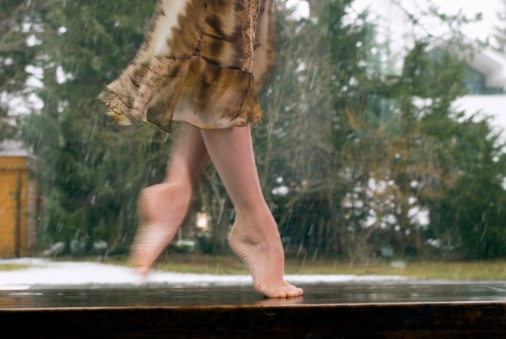 Through him then let us continually offer up a sacrifice of praise to God, that is, the fruit of our lips, acknowledging his name (Hebrews 13:15 NET).
I.
So much you've wanted to write or to say,
To sing from the heart
Or create magic with words
And rhythm and feeling…
Art from the heart
To show the supreme worth
Of your Dearest Friend,
Your Immortal Beloved,
Or your Infinite Redeemer.
Yet the words don't say it all,
Do it all,
Or show it all.
The Dearest, Immortal and Infinite
Are worthy of so much more.
So there you are…
Yearning to capture the perfect refrain
For the One who has taught you to dance in the rain.
II.
So many ways the earth and seasons
And all of creation
Writes upon your heart
The name of your First Love.
Mountains are fountains
Of beauty and grace that draw you
To familiar places of meaning and mystery…
Old dreams and new possibilities
That all spell your name.
But sometimes you find yourself caught
Between the meaning
And the mystery.
And the only thing to do with your name
Is to sit there and wait for it to be called.
So there you are…
Speaking to mountains or striving in vain,
While He gently invites you, Come dance in the rain.
III.
So many promises made and kept
Or made and broken.
Lifetime promises
That are the snare of mere mortals…
Hopes for dopes…
But in His hands are promises kept
And hearts – like yours – held onto
With a faithfulness and care
That you can hold onto as well.
But sometimes it seems that the only holding
That anyone seems to do is you…
Holding the promises,
Or left holding the bag,
Or holding on for dear life.
So there you are…
Yearning for someone to ease all your pain
While He lovingly calls you to dance in the rain.
IV.
So much to admire and adore –
Up close or from a distance –
Of those whose lives
Attract you to theirs in the
Celebration of imitation…
Perhaps the enduring beauty
Of a warm smile
Or the rock-like strength
Of a life lived in truth.
But sometimes a look in the mirror
Tells a different story…
One of worry lines
Or black-speckled lies
Or wounded lives left in your wake.
So there you are…
Alone in the light seeing nothing but stains,
While He calls you in grace to come dance in the rain.
V.
So much to loathe and regret
And feel sorry for, truth be told,
If they all could see the ugly side
Or know all there is to know.
Shaming and blaming
Would surely be the order of the day,
And who would wish for that?
So hide and pretend!
Masks are always in style and on sale.
But sometimes a look into Love arrests
Your pretenses dead in their tracks.
Uninhibited kindness touches you.
Unconditional acceptance surprises you.
Unrelenting forgiveness amazes you.
And there you are…
With nothing to lose and His glory to gain…
Abandoning all to go dance in the rain.
Related articles