(And You Can't Do For Somebody Else)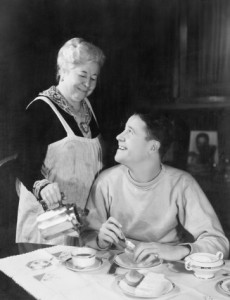 Commit your life to Christ.  Study your Bible.  Confess your sins and shortcomings.  Grow.  Change.  Restore broken fellowship with God.  Obey the Lord.  Learn spiritual truth.
Think.  Learn.  Set goals.  Visualize the future.  Understand people.  Pass tests.  Listen.  Focus on virtuous things.
Be happy.  Feel guilty.  Grieve.  Laugh.  Relax.  Overcome depression.  Stop being jealous.  Express love.  Calm down.  Be content.
Get up after falling down.  Get over failure.  Get out of bondage.  Overcome addictions.  Decide.  Change your mind.  Quit.  Succeed.  Make good choices.  Make bad choices.  Change your mind about the bad choices you made in the past.
Lose weight.  Eat right.  Rest.  Exercise.  Take your medicine.  Go to the doctor.  Prevent unnecessary disease.  Be healed.  Take a bath.
Like yourself.  Forgive yourself.  Believe in yourself.  See the good that others see in you.  Feel secure.  Be humble.  Be confident.  Overcome your fear of rejection.  Overcome your fear of failure.  Overcome your fear of success.
Be a wise parent.  Succeed in marriage.  Get over a divorce.  Get close to your children.  Spend time with your family.  Appreciate your family heritage.  Communicate.
Forgive.  Be patient.  Love other people.  Be agreeable.  Believe in someone.  Be polite.  Make friends.  Heal a broken heart.  Make others love you (or like you).
Influence your "mission field" for Christ.  Exercise your spiritual gifts.  Serve the needs of others.  Be committed.  Believe God to do great things.  Develop vision.  Be faithful.  Love a dying world.
Give tithes and offerings.  Manage your money well.  Succeed financially.  Fail financially.  Make your own financial decisions.  Be generous.  Get out of debt and stay out of debt.
Choose your vocation.  Be professionally successful.  Get along with your boss, or customers, or co-workers.  Be responsible.  Be trustworthy.  Be on time.  Be excellent at work.
Avoid temptation.  Resist temptation.  Sin.  Live a life of distinction from the world.  Surrender your entire life to Christ.  Live victoriously.
(* or Daddy, Husband, Wife, Friends, Kids, Cat, etc.  Feel free to add to the list in the comments below…)