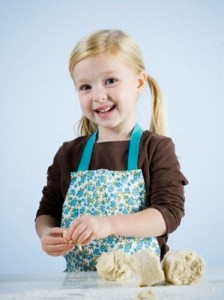 I have been greatly encouraged and motivated lately by a simple little thought that has helped me with larger tasks and goals – particularly helping me with attitude.  The idea: Win little victories.  I may not be able to climb the whole flight of stairs, but I can take the first two.  I may not be able to lose 100 pounds, but I can lose 2.  I may not be able, metaphorically, to take the Promised Land, but I can cross the Jordan River.  Tom Peters calls this milestoning.  And it's a critical thing to do. 
+++++++
Thirty-seven years I have followed Christ, and somehow this hymn and its lyrics have passed me by.  I saw the words last week, and it blew me away.  Written in the mid 1800s by Anne Cousin, before it was a hymn it was a poem inspired by the letters and the last words of Samuel Rutherford. Only later was it set to music.  (Sorry hymn purists, but I'm ready for a 21st-century musical update.)  It actually has 18 or 19 stanzas, but here are the ones that are typically sung:
The sands of time are sinking,
The dawn of heaven breaks;
The summer morn I've sighed for –
The fair, sweet morn awakes:
Dark, dark had been the midnight
But dayspring is at hand,
And glory, glory dwelleth
In Emmanuel's land.

The king there in His beauty,
Without a veil is seen:
It were a well-spent journey,
Though seven deaths lay between:
The Lamb with His fair army,
Doth on Mount Zion stand,
And glory, glory dwelleth
In Emmanuel's land

O Christ, He is the fountain,
The deep, sweet well of love!
The streams on earth I've tasted
More deep I'll drink above:
There to an ocean fullness
His mercy doth expand,
And glory, glory dwelleth
In Emmanuel's land.

O I am my Beloved's
And my Beloved is mine!
He brings a poor vile sinner
Into His house of wine
I stand upon His merit –
I know no other stand,
Not e'en where glory dwelleth
In Emmanuel's land.

The bride eyes not her garment,
But her dear Bridegroom's face;
I will not gaze at glory
But on my King of grace.
Not at the crown He giveth
But on His pierced hand;
The Lamb is all the glory
Of Emmanuel's land.
+++++++
 Jesus Christ constantly invaded the world of impossibilities.  He turned social orders upside down.  He challenged the expectations and assumptions, even of the humblest of cultures.  And through it all, His message was clear and revolutionary:  "With God all things are possible."   And "all" means "all." 
But something is wrong with me or anybody who wants to claim that with God ALL things are possible when I'm not willing to forsake ALL and follow Him.  I will experience His ALL THINGS to the degree that I am willing to leave MY "all things."
 +++++++
Jesus said that the disciples couldn't cast out the demon because of the littleness of their faith (Matthew 17:20).  The word is only used here, and it combines two words – "faith" and "barely." 
Barely-faith.  I can so relate.  But sometimes barely faith just isn't enough.  Sometimes barely faith isn't even mustard seed-sized.  
+++++++
On following Jesus:  "All we're asking you to do is, do what you see an invisible God doing, and speak what you hear an inaudible God saying.  Other than that, it's pretty simple."  -Erwin McManus
 +++++++
Who gets the keys to the kingdom?   Those who see in Christ the authority of the Living God as it is revealed to them by the Father (now the Holy Spirit). 
When I can answer the question, "Who is Jesus?" in this situation on the basis of revelation, I have the authority of the God of heaven to execute here on earth… and Heaven is in agreement.  When I agree with the testimony of Heaven about who Jesus is, Heaven agrees with me about the situations I face here. 
+++++++
What if the essence of walking with God is reflected in the Trinity? 
Father – Be relational.  Caring.  Provide. 
Son – Be redemptive.  Love sacrificially.  Serve. 
Spirit – Be a companion.  Comfort.  Encourage.  Motivate and empower. 
What if I led that way?