"I can't hear in that ear." 
As long as I knew her, Mama was deaf in her right ear.  Because of that she was always sensitive to multi-sensory sound.  "I can't stand all this noise," she would say as the TV, piano, stereo, and/or people talking  (I usually had some role in most of that) all converged at one place.  Most often, though, I encountered that deafness when I wanted to whisper something SECRET in her ear as a child.
I can still hear in both ears, but I don't know that I've ever been more aware of a cacophony of sound as I am today.
Lubbock to DFW
I guess I may have slept a total of two hours.  There were the calls.  The updated information.  The relaying of information to my adult kids, and back.  The processing.  The adrenaline rush of a life-in-crisis that demands action.  Now!  Sleep, miles, and other needs be damned.
This morning I'm feeling general anger at every phone call, interruption, or other delay.  It's never convenient when the phone rings.  But today, it feels downright rude.  Unless I'm the one calling, of course.
My sister calls while I'm in the security line.  She tells me the neurosurgeon has come in and said there is nothing they can do.  "He said if they take her off the respirator, she could last until you get here this afternoon…"
"No, don't wait," I say.  They've been up all night with Mama.  There is no brain activity.  Everything I know or believe about God and life say she is already in the presence of Jesus.  Everything I have seen in 32 years of ministry say that God has built into every human body a stubborn desire to live and survive.  This really could go on for hours.  I've been with too many families of heroic measures and heroic efforts to survive.
"Are you sure?" she asks.
"Yeah."
"Okay."
"I'll see you in a little while."
The jetbridge isn't working, so we march down the steps and across the tarmac.  It's then, when the cold West Texas wind hits, that it dawns on me.  I left my leather jacket in the restroom.  Didn't realize it until I walked out on the tarmac.  Oh well.
My GOD will they ever stop making these announcements?  This plane is on steroids.  Making the flight in 40 minutes.
I am so glad I talked to her last night.  Like most phone conversations with her, more was unsaid than said.  I could sense she knew it was a hard day for me, which also means she would worry.   She didn't say anything about it; she rarely did.  But I remember hanging up the phone and thinking, she knows it's been a hard day. 
She also knew I had worked very hard today.  Hard work has always been wired into her DNA and her value system.  And as long as I had worked hard, in her view, it was a day of honor.
None of us said anything about loving each other.  I regret that on one level, but on another am content that we knew it.  I remember thinking about it, though, because she and Daddy have both been so supportive lately.
I have this recurring thought that it's partly my fault she died.  My dad has an extended illness.  My sister was diagnosed with breast cancer and is scheduled for surgery tomorrow.  And me?  I'm a perennial victim of self-tacklization.  My shame says that I will spend the rest of my life with the realization that my mother's last image of me was as a disappointment.  And no amount of living to change that will.
My understanding of her heart, however, says otherwise.  Of all people, my expectant daughter frames it beautifully:
There is something in common between the love of God, and the love of a mother.  Just as His mercies are new every morning, so too are the mercies of a mother's love.  I haven't even held my son yet, but I know beyond a shadow of a doubt that no matter what mistakes he makes in his life, every single day I will wake up loving him more than I did the day before.  I know that Grandmother felt the same way.  So as you navigate through this hard week, remember who you are.  
I am furiously resentful of so many things.  The distance.  The cost.  The time it takes to get there, even on fast planes in good weather. 
Death is cruel in its timing.  Cruel in the ordinariness of the day(s) preceding it.  No grand gesture or expression.  Just a typical phone call, talking about the day and upcoming events.
Death is cruel with its plot twists.  We have four living parents and who dies first?  The youngest. 
In true introvert/extrovert fashion, all the extroverts want to draw near; they know I need them close by.  And while I do appreciate that, I find myself just wanting to be alone.
"Hallelujah, grace like rain falls down on me.  Hallelujah, all my stains are washed away – are washed away."
We sang that Sunday in church.  I can't think of a time the message of that song matters more.  It matters to my mama, because, like every blood-bought saved sinner, she could declare the grace of the Lord Jesus that has fallen like rain upon her, washing all the stains of sin and guilt away.  It matters to me because, if the message of the grace of God doesn't carry us past the threshold of life-to-death-to-eternity, then the message of the cross is foolishness.
DFW to Houston
Now on the way to Houston.  I picked up a couple of emails from people in Lubbock, expressing love and concern.  Asking questions.  I fired off quick replies; I hope they got them.  I also had messages from a pastor friend and a long-time pastor/evangelist friend. 
I checked with Robin; still haven't heard anything from the hospital.  I guess she's lingering.
Robin suggested I may want to stay a few days after she leaves on Sunday.  Believe I will.
I keep thinking about "the sting" of death that Paul talks about in 1 Corinthians 15.  After doing umpteen funerals for other people, I finally felt it myself at my granddaddy's funeral.  I remember thinking, "So this is how that feels."
Since then I have preached at both of my grandmothers' funerals.  Each time, I felt the sting less and less.  Mamas are different, though. 
"Open up the skies, fall down like rain, we don't want blessings we want You."
That's the song on my mind now.  And again, it feels as though the Holy Spirit has put it there.  Times like this call for something more than God's hand.  I so desperately need His heart.  His presence.  His grace.  His covenant love.  And He is so faithful to meet me here.  If He can weep with Mary, knowing He is about to call her brother from the grave, He can do the same with me.
I want to write about her, about this experience.  I want to reflect on what I am sensing, hearing, remembering, feeling. 
What's odd is that with all my magical or romantic thinking, none of it has ever been aimed at my mother.  I never have gotten misty-eyed over motherhood. That's not to say I didn't love her or appreciate who she was.  But my memories of her are filled with a glorious lack of sophistication or wonder. 
Laughter, yes.  Lots of laughter.  Plenty of in-depth conversation, too, when it was just the two of us.  That was how she preferred it.
And through it all, a hopelessly concrete way of thinking that never seemed to get abstract-random me.  (A funny memory… she was eyeing my copy of John Eldredge's book, Wild at Heart.  Eldredge says every man needs a battle to fight, an adventure to live, and a beauty to rescue.  "Sounds like a bunch of bull to me," she muttered.  I'm still laughing as I write this.)
But the radical differences in how we thought never stopped her from loving me unconditionally.
If I manage to actually meet my grandfather Hendrix in heaven, I hope God will let me punch the hell out of him before we stroll down the streets of gold together.  Not seeing that happen, though.  Just a thought.  His legacy has sure left some emotional holes.
Touchdown and Liftoff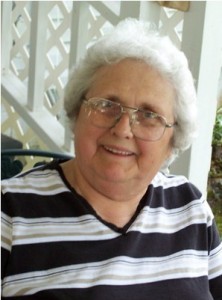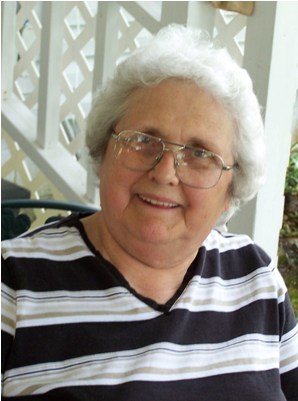 Touchdown in Houston.  We're still on the plane, waiting for them to bring the gate-checked luggage.  I call my brother-in-law.
"Let me let you talk to your dad," he says.  "She's about to take her last breath."
Daddy takes the phone.  "She just did take her last breath," he says.  "But her heart is till beating."
I'm surrounded by standing and sitting passengers.  My God, this is Houston!  Why am I the only one on the phone?
"Her heart is down to 15," Daddy says. 
Then my sister's voice.  "I'm placing the phone to her ear so you can say good-bye."
I am seized with a wickedly-funny thought, left unexpressed.  Make sure it's her good ear!  (I found out later that Daddy had to gently remind her to switch to the other side.)
"I love you," I say.  "I'm so sorry."
So much in those words.
Daddy comes back on the phone.  "It's down to zero," he said.
"I'm so sorry I'm not there," I say with tears flowing.
"Me too," he says.
If my fellow travelers are aware of anything, they don't signal their faces or voices.  They leave me to this humbling, helpless, holy moment.
My sister again:   "We'll be there to pick you up," she says. I say good-bye and that is all.
Houston to Mobile. 
Flying along the Gulf Coast now.  I'm struck by mercies of God, despite my resentment and frustration.  How, in timing only He can account for, He allowed me to whisper good-bye to my mama in something like real time.
"She heard you," Daddy had said.  I believe that.
I'm also struck by all the typical politeness that we so often take for granted. 
The gratitude of the lady behind me in Lubbock when I pass her an extra bin at security.
The kindness of the American Eagle gate employee who made sure Robin was able to pick up my jacket later. 
The TSA agent who wishes me a great flight. 
The sweet young woman across the aisle who is coming home from her trip to the Super Bowl in Miami.  "I'm a Cowboys fan," she says, "but I'm so happy for the people in New Orleans."
"Oh, me too," I agree.
And all day long, flight after flight, I hear it:  "Have a nice day."
I can't hear in that ear.