What the Best Restaurants Can Teach You and Your Organization About Success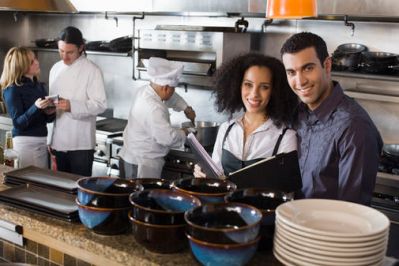 You may not know this, but for a season I helped my wife run anywhere from one to three restaurants.  The season was just long enough to convince me, if I needed any convincing, that running restaurants was not my calling.  That said, I have new respect for anybody who has to cook, serve, or make a profit from folks like – well, me.  I never worked harder physically, or encountered more of a call to real, practical servanthood in my life.
In our culture we eat 21 meals a week, give or take.  To create an environment that would motivate somebody to return again and again, and to talk about your place to their friends, and get to the end of the month with money in the bank… this is no easy task.
So when somebody does it well, I believe it can teach us some things about succeeding in the organizations, businesses, and yes, congregations we all relate to.
Lately I've heard of three remarkable places – none of which I have experienced personally.  But I will, if given the chance!  What intrigues me is what these eateries suggest to me as a pastor and someone who's spent a lot of time studying successful organizations and teams.  Later, if this "whets your appetite" (sorry, it's Monday – that's as close to funny as I can get), there are other transferable lessons we can explore.
So All May Eat (SAME)
Brad and Libby Birky have spent years volunteering at food banks and shelters.  They were touched by the growing number of hard-working people needing assistance.  So in 2006 they opened a restaurant in Denver that offered a wonderfully different experience.  True, other restaurants offer food made from all-fresh, organic ingredients.  But So All May Eat goes a step further – there is no set menu, and no set prices.  The daily selections are funded by contributions from restaurant patrons.
Two kinds of people gather for lunch daily at SAME – those who need a little help in the form of a good meal, and those who enjoy helping others along with their meal.  Rather than a cash register, patrons are invited to put a contribution in a donation box, based on what they felt the meal was worth.  Customers are also encouraged, when possible, to "leave a little more" to help someone in need.  No money?  No problem.  Diners short on cash are encouraged to exchange their meal for an hour of service in the restaurant.  "Our philosophy is that everyone, regardless of economic status, deserves the chance to eat healthy food while being treated with dignity."
Takeaways:
Everybody – everybody ­- is worth being treated with kindness, respect, and dignity.
Everybody has something to offer that can add value to the organization; cash money is not the only "legal tender for all debts, public and private. "
It's possible to take care of your own basic needs in ways that also offer care to others.
Acts of kindness aren't limited to the cheap seats or the dollar menu.
Rich, poor, or broke – everybody eats;  what if there was a place where the ground was level and people could actually have a conversation around a sliver of shared life?
Any organization can please the customer or stakeholder; remarkable organizations motivate them to serve others somehow.
Your takeaways?  Comment below.
Raw Canvas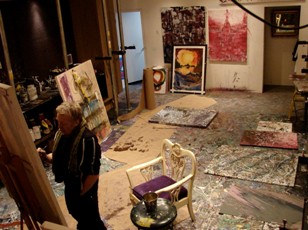 Vancouver's Raw Canvas has some of the same types of fare found in other creative places:  espresso, pastries, tapas at night, wifi, and delightfully comfortable couches.  Oh, and art canvases and a gallery in which to explore your inner or outer artist.  Drop by anytime, buy a canvas, and they'll supply the brushes, paints, and other supplies.  Staff members and resident artists are available to offer encouragement and suggestions.  From the café/gallery's website:
We are a gathering point for life-living humans (artists and non-artists alike) to express themselves freely within the creative process. We are a soul-driven company that supports the cultivation and realization of the artist within, while building community and celebrating life in all of its diversity.

Driven by the belief in the power of every individual's unique creative expression, we are a place where people gather to share ideas and sentiment in order to deepen individual expression and amplify collective ideals.

We are the renaissance; coffee, food, art, music, poetry, love, community… many things to many people. Raw Canvas will revolutionize the way you socialize.
Takeaways:
Creativity in organizations is as close as combining two completely different ideas into one scene.
"Creativity" is no substitute for excellence; combining two half-good elements doesn't make one all-good whole.
Organizations transform lives when they make the inaccessible reachable to the non-initiated or not-so-gifted.
Creating an environment where ideas can be exchanged and imagination encouraged will start conversations that reach far beyond the walls of the building.
Offering help, encouragement, or coaching will transform consumers into students or even disciples.
Everybody still remembers what it felt like to have their drawings on display at school; that feeling works for big people too.
Shared interests still builds community, and community still builds organizations.
Your takeaways?  Comment below.
Charlie's Burgers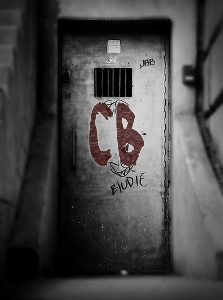 Guess what Charlies's Burgers serves?
Wrong!
The name is part of the mystique of this Toronto anti-restaurant.
Charlie's has no location.  It has no public meeting site.  It's an underground supper club where customers must actually apply for an invitation.  Here's how it works:
You go to Charlie's website (by the way nobody knows who Charlie is).  You fill out a survey about your food interests.  If you're chosen, you will receive an e-vite to the next Charlie's Burgers event.  Applications can number as high as 250, while only about 30 are actually invited.
On the evening of the dinner, you will receive directions like this:
Go to the southwest corner of Dundas St. W. and Lisgar St. at 6:12 p.m. sharp and bring a $110 donation, cash only.
And what do you get for your CDN $110?  A four-hour event, featuring an extraordinary five-course meal, including cocktails, wines, dinner and dessert – all served with generous portions.  Nobody leaves Charlie's feeling gypped.  Adding value to the experience is the intrigue of walking the fine line between operating a restaurant without a license and inviting some "friends" to a "fund-raising dinner." The feeling of exclusivity, the mysterious identity of its owner, the uniqueness of the experience, and the "off-the-beaten path culinary possibilities" make the Charlie's dining experience a high-demand commodity.
Takeaways:
Organizations are boring, unless you're the owner or principal or the organization; remarkable organizations can excite people.
Nobody gets excited about what your organization offers you – but about what it offers them.
People respond to anyone who makes them feel extraordinarily important.
There is value in rarity, and any organization can treat people as wonderfully rare.
Knowledge may be power, but carefully guarded and revealed knowledge is dynamite.
Nobody cares if "they may already be a winner" (file under "Publishers Clearing House") – but everybody jumps when they discover they actually are.
If you tell somebody they've been chosen, by all means deliver something worth the wait, the mystery, and yes, the expense.
Value is still the difference between what you receive and what you paid for it (money or otherwise).
Your takeaways?  Comment below.
(Sources and more remarkable restaurant descriptions can be found here and here.)