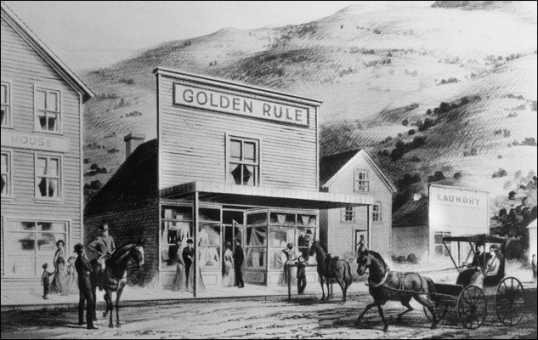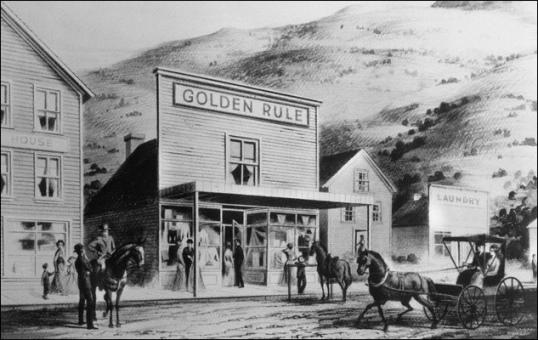 Jim was hardly the first businessman to ever try to operate by the Golden Rule.  But he was one of the few who actually put the name Golden Rule over the dry goods store he co-owned and ran in Kimmerer, Wyoming.  So I suppose when your store name means, "Do unto others as you would have them do unto you," and when you choose to live with your wife across the street from the Golden Rule store that you run, it would probably be a good idea to practice what you preach.
Fortunately, the founders of the Golden Rule chain had found in young Jim a work ethic and care for people that would make him an excellent business partner and store manager.
Simply put, Jim was a servant leader before people ever talked of such things.
All that was put to the test one night when Jim and his wife were awakened by a loud banging at his door.  There stood a Chinese man who spoke no English, gesturing with great agitation, beckoning Jim to open his store.
What would you do?  Point to a clock and ask the man to come back when the big hand got there and the little hand got there?  Close the door and go back to bed?  Call the police? [click to continue…]
{ 0 comments }