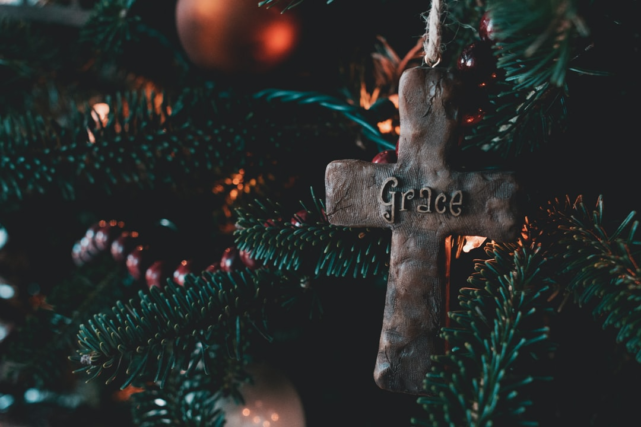 With the passing of another year of joy mixed with sorrow, clarity colliding with uncertainty, and satisfaction dancing with longing, I pray that you would know in beautiful new ways how grace works.
I pray that you would find delight in being chosen by a Heavenly Father for a plan no less significant than Mary or Joseph, and that you would discover this year what the continuous unfolding of that plan can mean personally.
I pray that you would find the personal care of a God who orders your steps and is far more aware of the details of our lives than you or I could recognize.
I pray that in the trials and struggles that await in the coming year, you will find that Patient Friend who sticks closer than a brother and makes intercession for you at that right hand of the Father ever and always.
I pray that in the waiting seasons, when glory seems lost and grace wears thin, that you would experience those little "kisses from Heaven" that remind you never to forget His love.
I pray that in the mountaintop experiences of joy, when momentum is easy and blessings abound, that a heart of wisdom lifts your gaze draws you to gratitude.
I pray that in the challenge seasons, where it's jump-or-get-left-behind, you find the courage and faith to seize the opportunity, and when you lack confidence yourself, you can borrow my faith instead.
Finally, I pray that in those times you are going about the day-in and day-out of duty and responsibility, that somewhere in the boredom or grind your night would be flooded with joy, love and wonder.
Merry Christmas!